At Oaks Roofing and Siding, we're big fans of solar roofing. It's good for the environment, reduces your carbon footprint, and reduces your energy bills.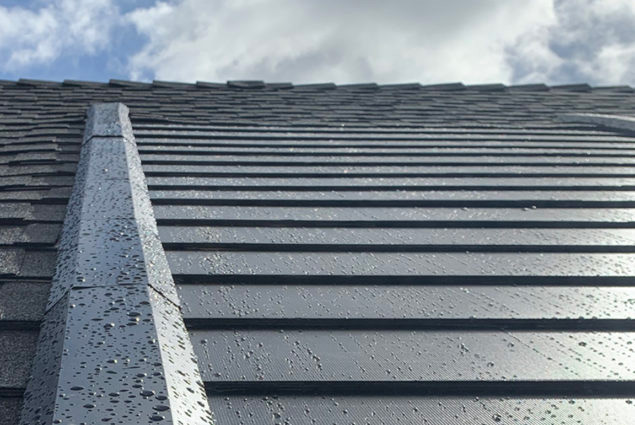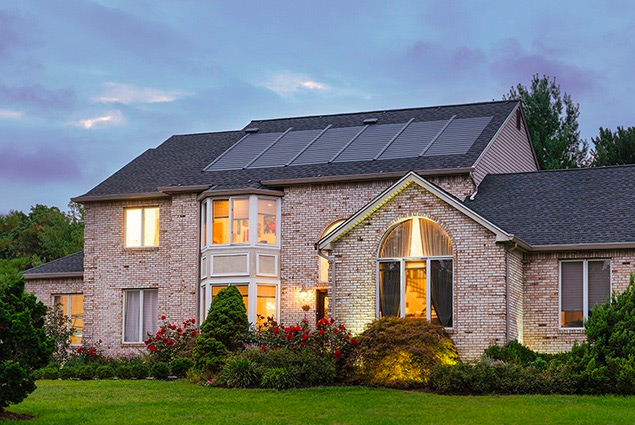 Worried that solar roofing will negatively affect your home's appearance? We can help with that. Our roofers use GAF DecoTech® and GAF Timberline Solar™ Panels. DecoTech features sleek panels that are integrated into your new roof. Timberline is actually a nailable solar shingle! Either of these products will offer you significant benefits without clunky panels. And because they're integrated into the roofing materials, there are no additional opportunities for water to leak in.
Why Choose Oaks Roofing & Siding for Your Solar Panel Roofing?
We use GAF Energy solar products because GAF is the leading roofing manufacturer in North America. They have been innovating roofing since 1886, coming up with products that are considered the gold standard. At Oaks Construction, we are certified GAF Solar Elite Contractors.
When installed by a Solar Elite Contractor, your new roof and panels come with exceptional limited warranty coverage through GAF DecoTech®, the GAF Golden Pledge® Warranty, and the DecoTech® Addendum to the Golden Pledge® Warranty. Please review these documents to confirm the warranty coverage you will receive.
We provide custom low-payment, interest-free financing plans.
How long do solar panels last?
Your solar panels should last 20-25 years, about as long as your roof.
How do solar panels work?
Solar panels are made up of photovoltaic (PV) cells. The cells are wired together within the panel to convert solar rays to electricity. Our expert installers will let you know how many panels you need for your roof array.
An inverter is needed to take the direct current and convert the energy to AC, which our electrical appliances require. The AC energy will flow through your electric meter and into your home.
Do I need to put on a new roof?
Since your solar array will last about 25 years, and our panels are integrated into the roof, it's best to do them together. That way, you'll have the most benefit for the longest amount of time. This is especially true of the Timberline™ system, which uses solar shingles.
What kind of maintenance do solar panels need?
Solar panels are very low maintenance. You should not have to replace any panels during their lifetime. You may need to replace some of the wiring, and possibly the inverter, over time.
How much money will I save?
We're glad you asked! Google's Project Sunroof will give you an estimate based on data collected by Google Earth. It takes your location and local weather patterns into account to create a personalized solar analysis.
Reduce your energy bills and do your part for the environment with solar roofing! Call today.