Oaks Roofing and Siding is the premier roofing company for home and business owners in Erie, PA, and the surrounding areas.


Fully Licensed, Insured & Certified
Get $2000 OFF all roofs!
Free Estimate for Erie residents
Roofing and Siding in Erie, PA
How's the roof looking on your Erie, PA, home? If it's showing signs of wear and you're considering a new roof, Oaks Roofing and Siding can help. We are licensed and insured, with over 20 years of experience in home contracting. Our experts are here to help you improve the appearance, safety, and comfort of your home.
Roofing Repair in Erie, PA
Roofing Repair in Erie:
A top-quality roofing job depends on three main factors — experience, superior-grade materials, and craftsmanship with an eye for detail. Oaks Roofing and Siding provides all these to every customer we work with. Whether you need a minor repair or a roof replacement, our knowledgeable team will ensure that your roof is in optimal condition to protect your family and belongings.
Roofing Replacement for Erie Homes
Your roof ages over time and sustains wear and tear from the climate and weather conditions. When it reaches the end of its lifespan, your roof can deteriorate and lead to severe water damage inside your home. Catch problems before they start with a free estimate from Oaks Roofing and Siding, your Erie roofing company. We'll inspect your roof and guide you through the process of choosing the materials and design for maximum protection and curb appeal.
Roofing Installation
New builds require attention to detail. That includes choosing the right company to install your roof. We guarantee superior workmanship, so you know you'll have a solid, durable roof that matches your new home's aesthetic. Choose asphalt shingles, metal roofing, or solar solutions. We do it all.
Commercial Roofing
Commercial roofing comes with a specific set of requirements. Most are flat roofs consisting of TPO or EPDM. Our specially trained commercial roofing crew has the experience and know-how to repair or replace these unique roofs on office buildings, retail spaces, and more.
Solar Roofing
If you're looking for a cleaner and greener roofing option, consider our solar roofing solutions. GAF Energy solar roofing is integrated directly into shingles for an aesthetically pleasing, energy-saving option for your home. Feel free to ask us for more info about these gorgeous, money-saving solar energy selections.
Siding Installation, Repair & Replacement
Siding Installation, Repair & Replacement
You may consider your siding to only be a factor in your home's curb appeal, but it's much more than that. Siding provides protection against the elements. Our Erie siding crew is happy to provide you with siding repair, replacement, and installation services that will enhance the appearance of your home and boost its protection.
Window and Door Replacement
How old are your windows and doors? Is it time for an upgrade? Your home's security and energy efficiency depend upon these vital elements. We offer a wide range of attractive window and door options that will make your home more secure and comfortable.
Why Choose Oaks Roofing and Siding?
Superior Quality in Erie Roofing

Oaks Roofing and Siding has been a frontrunner in the home improvement industry for over 20 years. We have built a reputation for providing homeowners and businesses with solutions that surpass industry standards and exceed customer expectations. We take your trust seriously and strive to continue to uphold our reputation for excellence.
Finding the Right Erie Contractor: Honesty and Transparency

When it's time for a new roof, you need to find a contractor that will be honest and transparent throughout the process. Our team is available to answer all of your questions in a straightforward manner, ensuring that you have all of the details you need to make informed decisions for your home.
Oaks and Erie

Our Erie customers, both residential and commercial, are important to us. We are connected to this beautiful place, whether we're working on a historic home or a commercial building. Our Erie team takes pride in building not only beautiful homes but also beautiful communities.
Roofing in Erie with Expert Installation
Your high-quality roofing material selections will only be truly effective with expert installation. Our Erie team of roofers has decades of collective experience and expertise in roofing and siding. To ensure that our customers' roofs are installed correctly, meet the latest standards, and use cutting-edge methods, we arrange with manufacturers for ongoing training. These are just some of the certifications we've earned to provide you with the best installation services.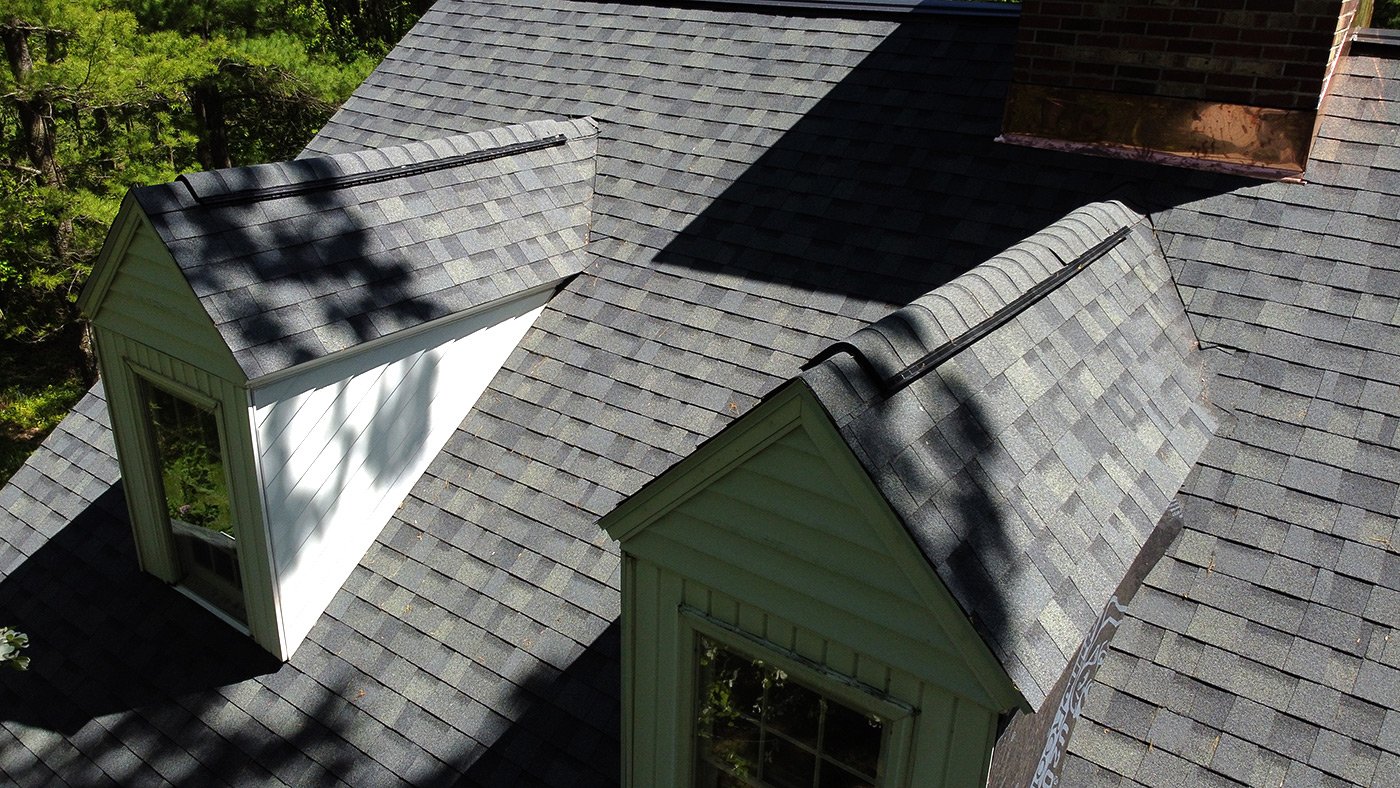 Oaks Roofing and Siding 5-Step Roofing Process:
Our process is tailored to suit the needs of our Erie clientele, ensuring a smooth and efficient roofing experience from start to finish.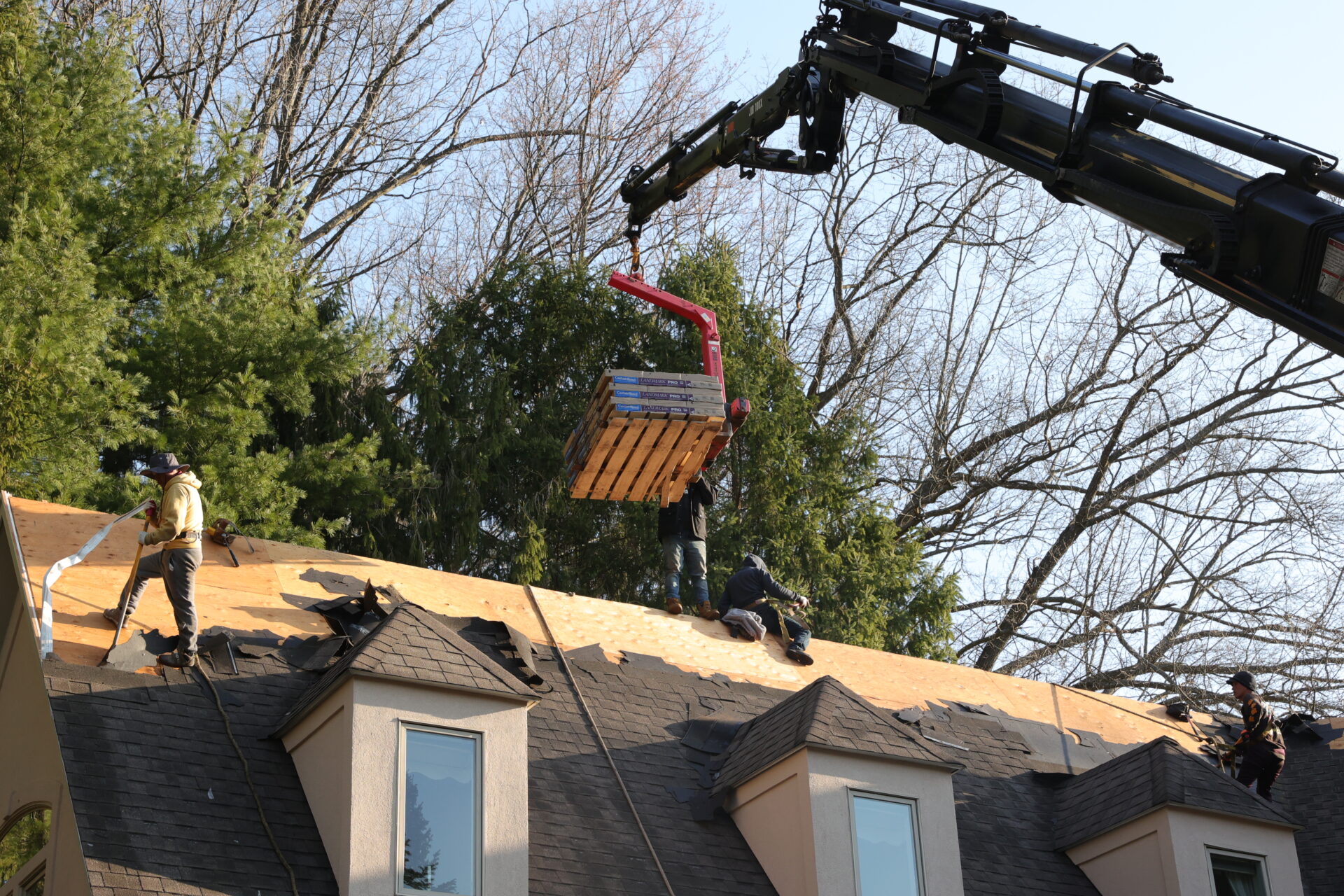 Scheduling & Permits:

Our customer service schedules your roofing appointment and handles all required permits.

Preparation:

We order your chosen shingles and materials, and on the roofing day, protect your property with tarps.

Removal & Protection:

We remove the old roof and lay down the ice and water shield, along with underlayment, to safeguard the wood decking.

Installation:

Our team sets up the asphalt shingles you picked, ensuring vents and flashing are replaced or added as necessary.

Cleanup & Satisfaction:

Post-installation, we clean the site thoroughly and check with you to ensure complete satisfaction.
Flexible Financing for Siding & Roof Installations

Discover the financial advantages of choosing Oaks Roofing and Siding for your funding needs. Unlike direct lenders, we offer custom-made financing solutions for all your roofing and siding endeavors in Erie, PA, and neighboring regions.
Connect with us now and let's craft a finance strategy perfectly aligned with your financial capabilities.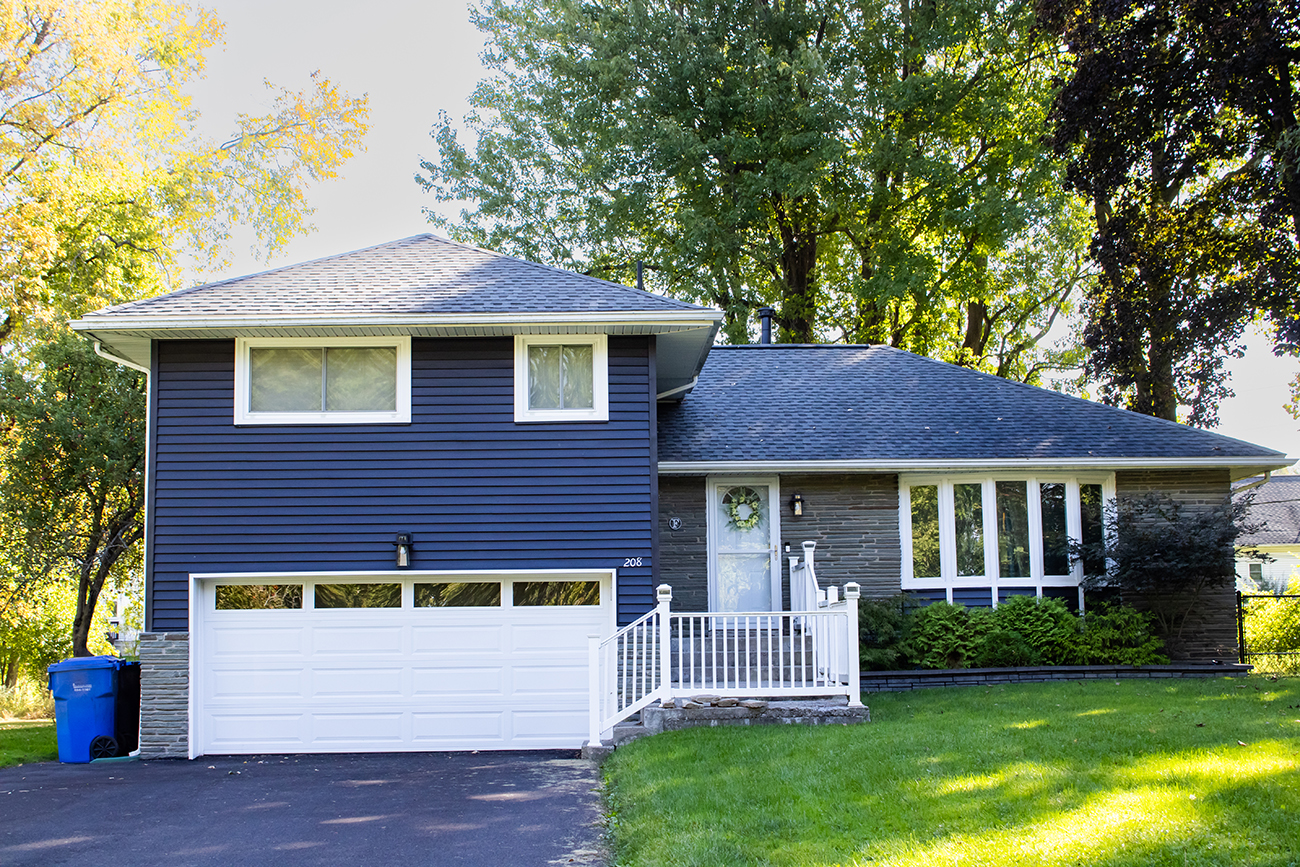 Common Roofing Questions in Erie
How much will my new roof cost?
Our representatives will provide you with a detailed estimate that's tailored to your roof. The total cost depends on your roof's dimensions, your choice of shingles and other roofing materials, how many layers need to be removed from the existing roof, whether your roof requires removal and installation of new decking, and the number of chimneys and vents. Your estimate is itemized to reflect what we anticipate with your roof.
Can you give me an estimate over the phone?
Sorry, but we need to inspect your roof in order to give you an accurate estimate.
Do I need a whole new roof if I want to switch to solar?
Since our panels are integrated into the roof, doing them together is best. That way, you'll have the most benefit for the longest amount of time.
How will you protect my yard? Plants? Pond? Play structure?
We will use plywood and tarps to protect your home, yard, and any structures.
Call us now to schedule your free roofing consultation and estimate!