Jamestown Roofing Specialists
In Jamestown and the neighboring areas, look to Oaks Roofing and Siding for all your exterior home improvement needs.


Fully Licensed, Insured & Certified
Get $2000 OFF all roofs!
Free Estimate for Jamestown residents
Our Siding & Roofing Services in Jamestown, NY
Roofing Repair in Jamestown, NY
Roofing Repair in Jamestown:
Do you have a section of your roof that's causing leaks? Oaks Roofing and Siding will be happy to come out and fix it. While we're there, our Jamestown team can check your roof for wear and tear that occurs over time from continual exposure to the elements. Maintain the integrity of your home with roof repair services from Oaks Roofing and Siding.
Roofing Replacement Tailored for Jamestown Homes
Roofs that are 20+ years old or have extensive deterioration or damage need to be replaced. Our roofing experts can inspect your roof and provide a free estimate that includes your choice of premium materials. Not sure what to choose? No worries. We'll help you pick out a roof that fits your aesthetic needs and provides excellent protection for your home.
New Build Roofing Installation
One of the many decisions included in building a home is roof installation. We're happy to assist you in selecting the best option from the many asphalt, metal, and solar roofing options we have available. Every type of roofing we offer is guaranteed to be durable and beautiful on your home.
Commercial Roofing
Oaks Roofing and Siding has a team specifically dedicated to commercial roofing. They have acquired the specialized skills involved in the installation and repair of flat or low-slope commercial roofs. Whether you need service for a retail building, office space, warehouse, or other commercial structure, we're your best bet for fast, skillful service.
Solar Roofing
Catch some sun with Oaks Roofing and Siding's solar roofing solutions. If you're interested in clean energy and money savings, a solar roof may be right for you. We use GAF Energy solar roofs that are integrated with shingles to provide your home with an aesthetically pleasing, effective energy alternative.
Siding Installation, Repair & Replacement
Siding Installation, Repair & Replacement
Tired of the way your old, worn siding looks? We offer exciting options that will completely change the look of your home. Vinyl, fiber cement, and stone veneer siding options are available in a variety of colors and textures that will spruce up your curb appeal in short order. Our Jamestown siding crew will make your home look brand new.
Window and Door Replacement
Old windows and doors can wreak havoc on your family's comfort. Ditch those old drafty ones for new, energy-efficient windows and doors from Oaks. Our high-quality replacements offer increased security, aesthetics, and comfort throughout the year. Rest assured that our installation team is dedicated to appearance, precision, and functionality on every job.
Why Choose Oaks Roofing and Siding?
Unparalleled Quality in Jamestown Roofing

At Oaks Roofing and Siding, we use only the best materials with superb warranties for roofing, siding, windows, and doors. Our team is comprised of contractors who are experienced and knowledgeable about these materials and optimal installation techniques. We use only high-grade materials and experienced crews because we are dedicated to meeting and exceeding both industry and homeowner standards on every single job.
No Surprises, Only Solutions

Regardless of the job, when you hire a contractor, there should never be any surprises. The Oaks Roofing and Siding team in Jamestown takes the time to provide transparent, detailed pricing estimates, along with clear communications before, during, and after your project. You'll always be informed of what's going on and receive answers to all of your questions so you can make the best decisions for your home.
Proud to work in Jamestown

Jamestown is such a lovely place. We always enjoy working on homes and businesses to enhance their exteriors. We approach each job with a sense of pride, knowing that we're doing our part to help keep Jamestown beautiful and its homeowners happy.
Expert Roof Installation in Jamestown
We could use the best materials in the world, and it wouldn't matter without precision expert installation. Our installation teams have a collective experience that spans decades. With that in mind, we still require manufacturer training attendance to ensure that our contractors are familiar with the latest materials, methods, and techniques. The expertise, training, integrity, and dedication of everyone at Oaks have allowed us to earn some of the highest-level certifications in the industry.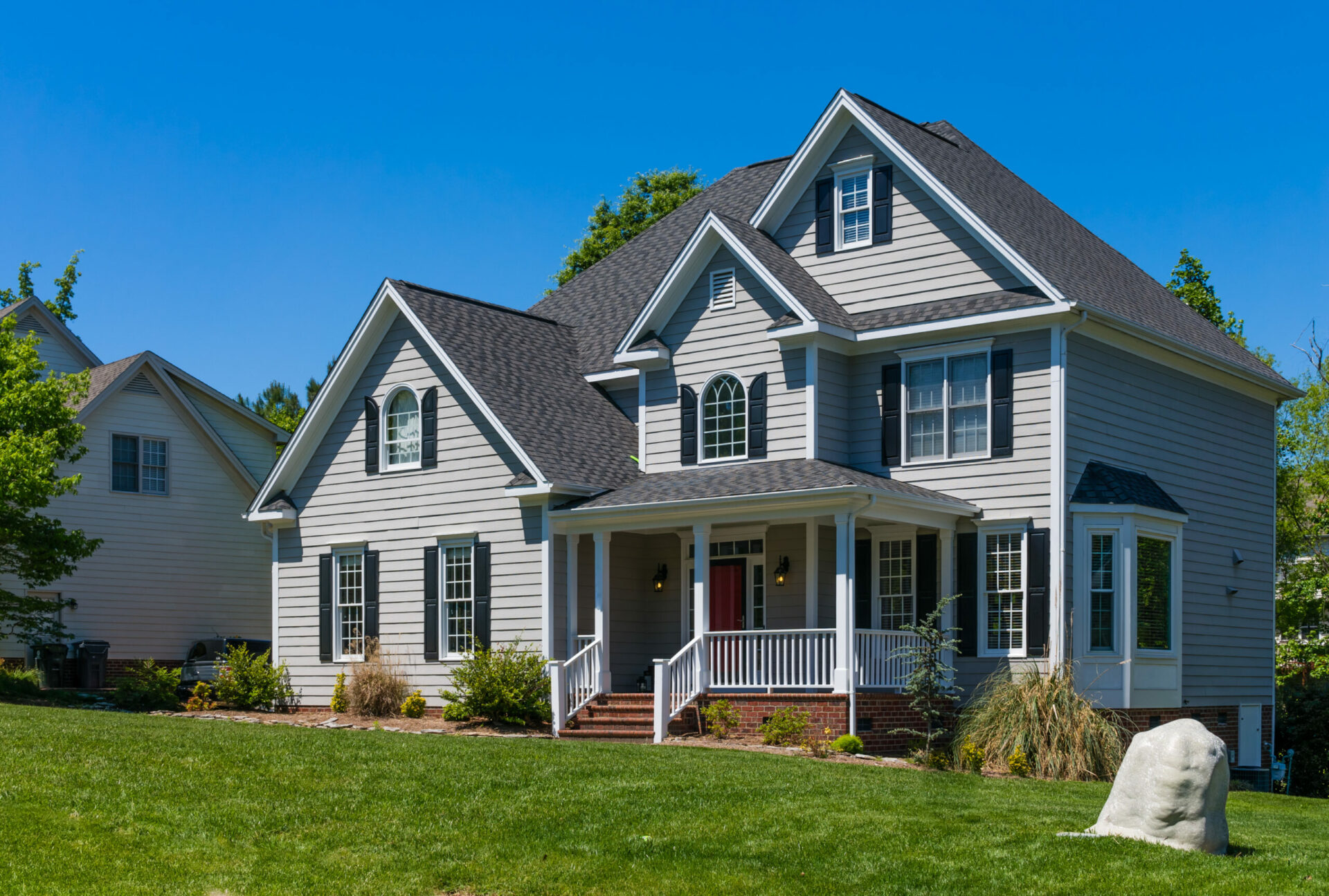 Oaks Roofing and Siding 5-Step Roofing Process:
Our process is tailored to suit the needs of our Jamestown clientele, ensuring a smooth and efficient roofing experience from start to finish.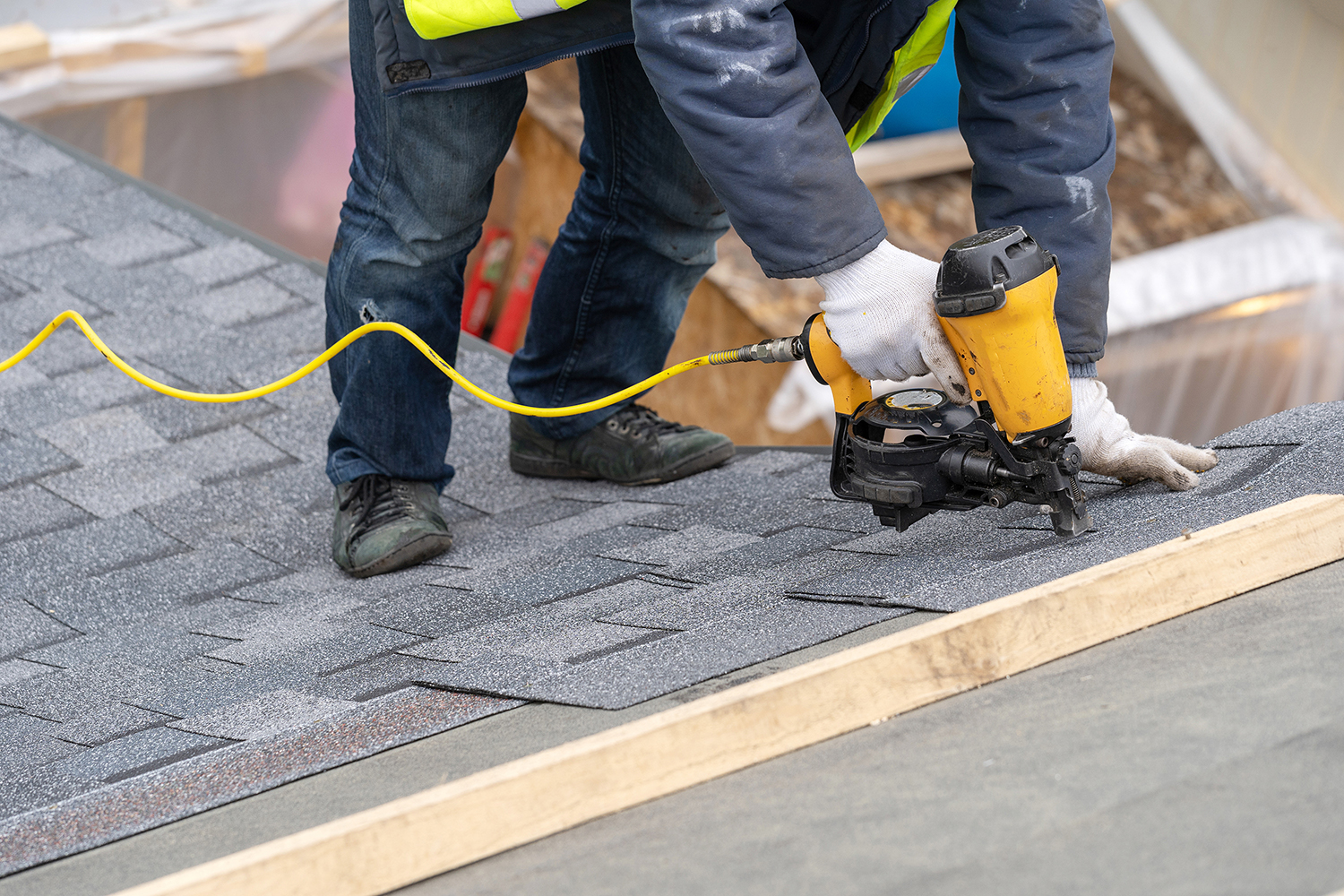 Scheduling & Permits:

Our customer service schedules your roofing appointment and handles all required permits.

Preparation:

We order your chosen shingles and materials, and on the roofing day, protect your property with tarps.

Removal & Protection:

We remove the old roof and lay down the ice and water shield, along with underlayment, to safeguard the wood decking.

Installation:

Our team sets up the asphalt shingles you picked, ensuring vents and flashing are replaced or added as necessary.

Cleanup & Satisfaction:

Post-installation, we clean the site thoroughly and check with you to ensure complete satisfaction.
Flexible Financing Options for Roofing and Siding

Discover the financial advantages of choosing Oaks Roofing and Siding for your funding needs. Unlike direct lenders, we offer custom-made financing solutions for all your roofing and siding endeavors in Jamestown, NY, and neighboring regions.
Connect with us now and let's craft a finance strategy perfectly aligned with your financial capabilities.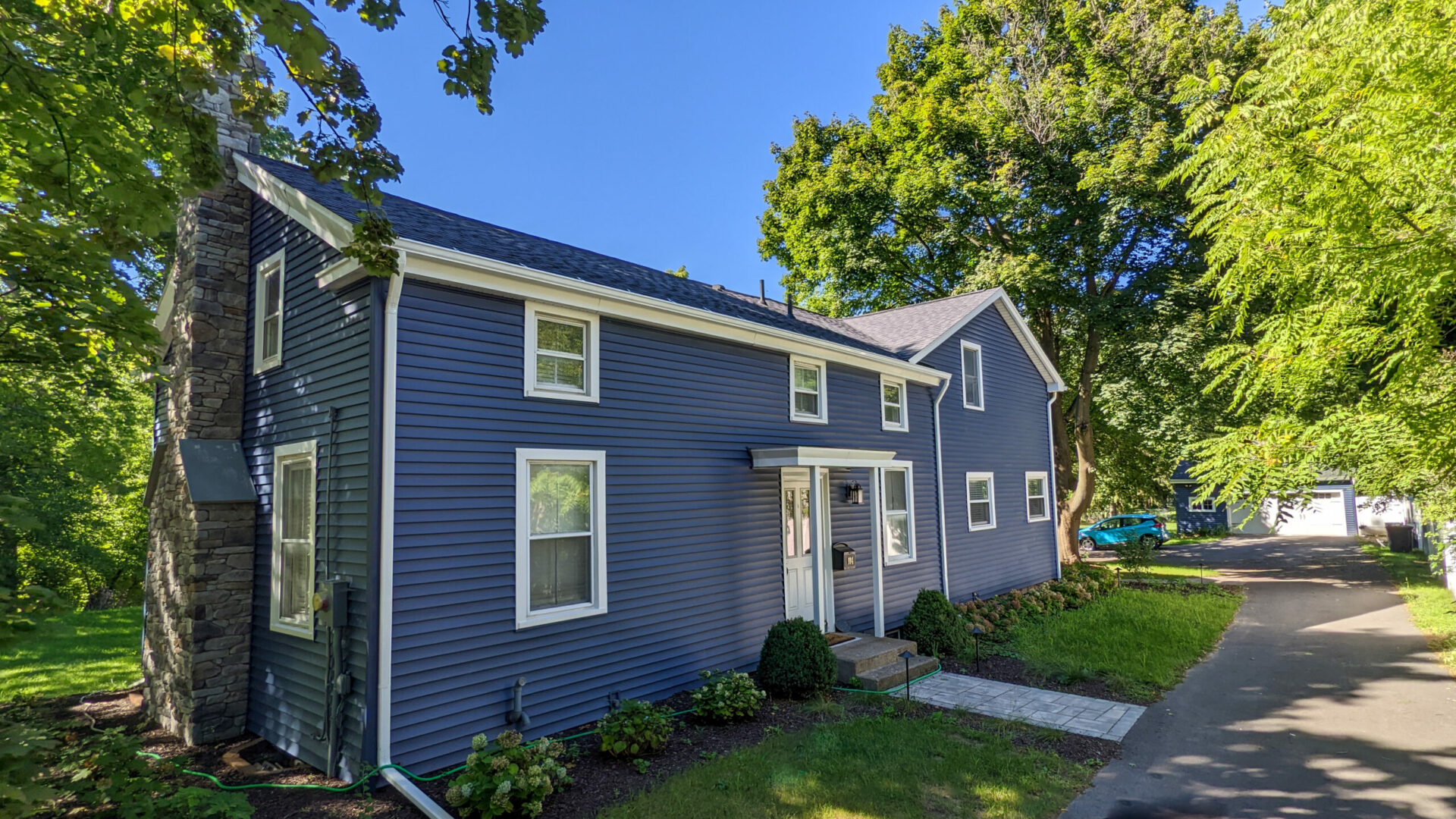 Common Roofing Questions in Jamestown
How can I prepare my home for the roofing installation?
Ensure the vicinity around your home and the driveway is free from obstructions, such as vehicles. This provides our roofing team with adequate room for dumpsters, materials, and the task at hand. The entire roof setup is typically completed within a day or two, minimizing any disruption.
Do I need to use the same type/color shingles I currently have?
Not at all! We use the Hover app to take pictures of your roof for measurements. The app creates a 3D rendering of your home that you can use to view different styles, textures, and colors of shingles and siding on the roof.
How long will it take to replace my roof?
Your start date will depend on when you contact us, what materials you choose, the season, and our workload. Once on the job, your new roof will usually be installed in 1-3 days.
How will you protect my yard? Plants? Pond? Play structure?
We will use plywood and tarps to protect your home, yard, and any structures.
Call us now to schedule your free roofing consultation and estimate!