Strong, Secure, Stylish Siding
While your siding is a major component of your home's curb appeal, it also serves a functional purpose for your home. Siding protects your house from rain, snow, and wind, and plays a role in your home's energy efficiency. Oaks Roofing and Siding provide excellent siding repair and replacement services in Rochester, Buffalo, Jamestown, Pittsburgh, Erie, Cleveland, Columbus and the surrounding communities. Call 866-661-6257 to find out more.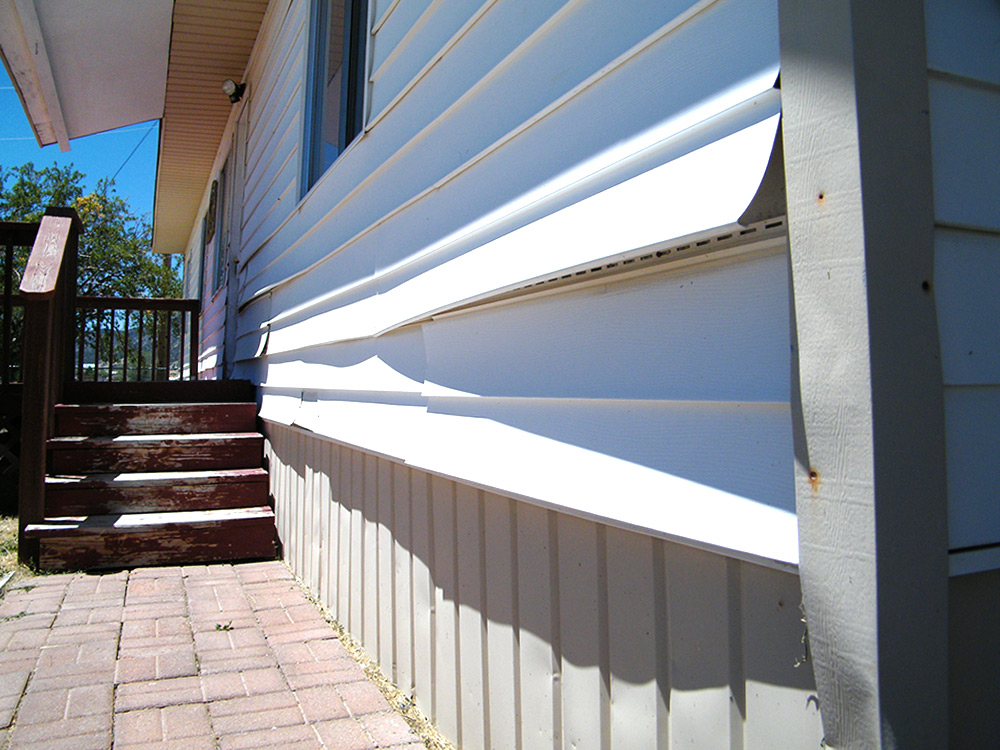 How Do I Know If I Need a Siding Contractor?
Ask yourself these questions:
Do I need to paint my current siding frequently?

Is the wallpaper or paint on my outside-facing walls warping, peeling, or showing water damage?

Are any of my siding panels damaged or loose?

Are any of my siding panels rotting or warping?

Are there signs of dry rot underneath my siding panels?
If you answered "yes" to any of these questions, it's time to contact Oaks Roofing and Siding. These are all signs that your siding is no longer functioning properly and delays in repairing or replacing it could lead to significant damage to your home — structurally and aesthetically.
Let's look at the most common types of siding we install.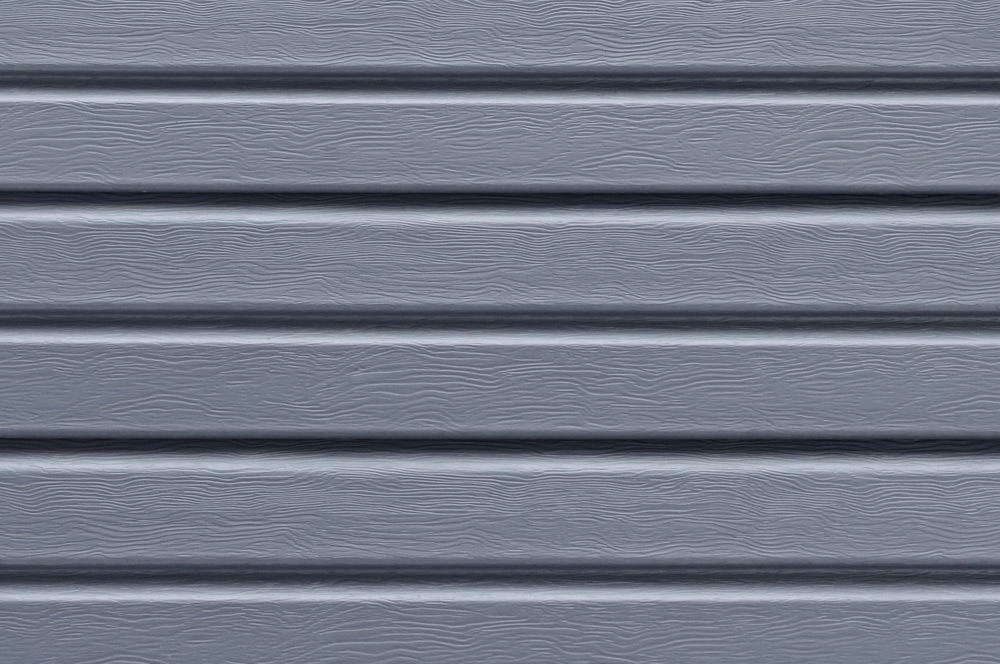 Vinyl Siding
Vinyl siding is a popular choice because of the wide range of colors and styles available. It is very durable and resistant to harsh weather conditions, rot, and insect damage. Compared to other types of siding, vinyl is very low maintenance. There's no painting or staining necessary, and it is easily cleaned with a hose and mild soap. Many vinyl options offer increased energy efficiency and can lower your utility bills. Vinyl siding is cost-effective and budget friendly.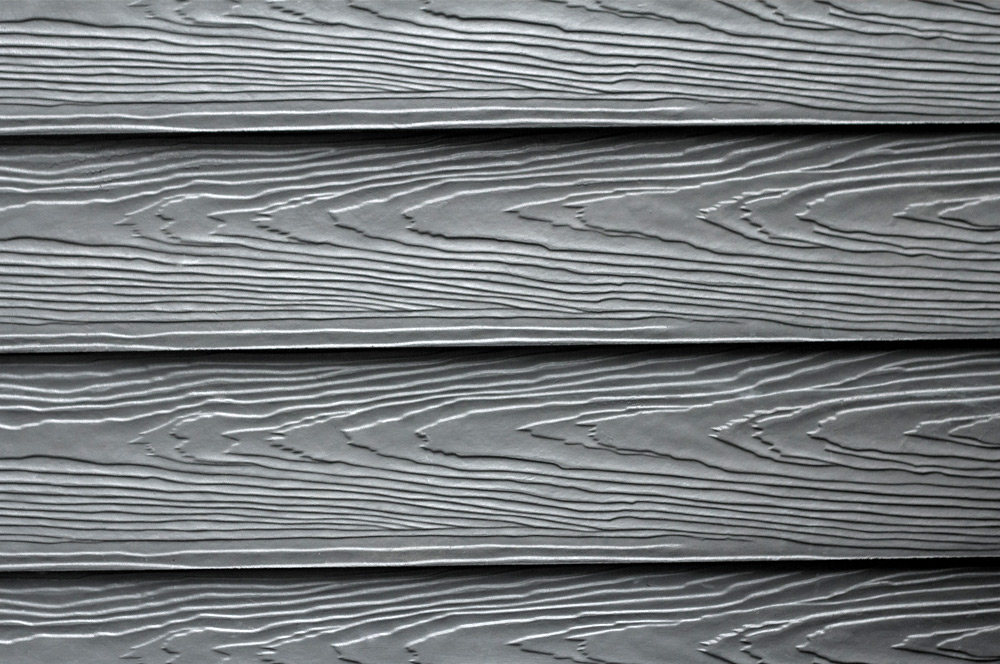 Fiber-Cement Siding
Fiber-cement siding is made from a combination of cement, sand, and cellulose fibers. It is also very durable and resistant to weather, rot, and pests. Fiber-cement siding does need to be painted every 10-15 years, but that's definitely less often than wood siding. This siding option is also offered in a variety of colors and styles and some offer increased energy efficiency.
Fiber-cement siding can give you the look of wood without the expense.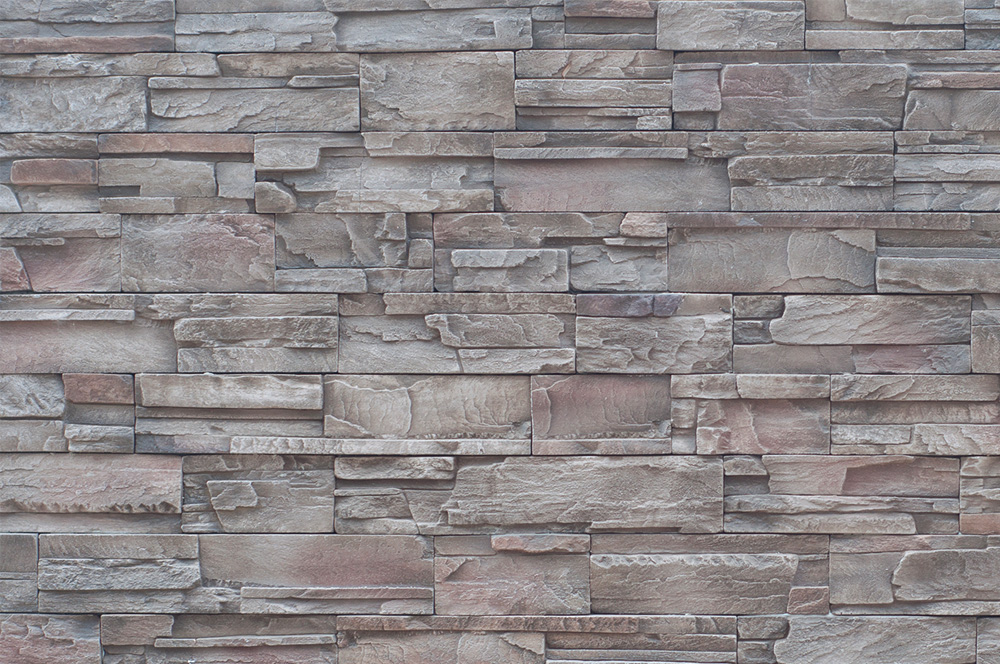 Stone Veneer Siding
Stone veneer siding is made from thin slices of natural or manufactured stone. There are several options available to enhance the look of your home. It is durable, low maintenance, energy efficient, and offers unique aesthetics.
Stone veneer siding can increase your home's resale value.
CHECK OUT OUR LATEST ROOFING PROJECTS!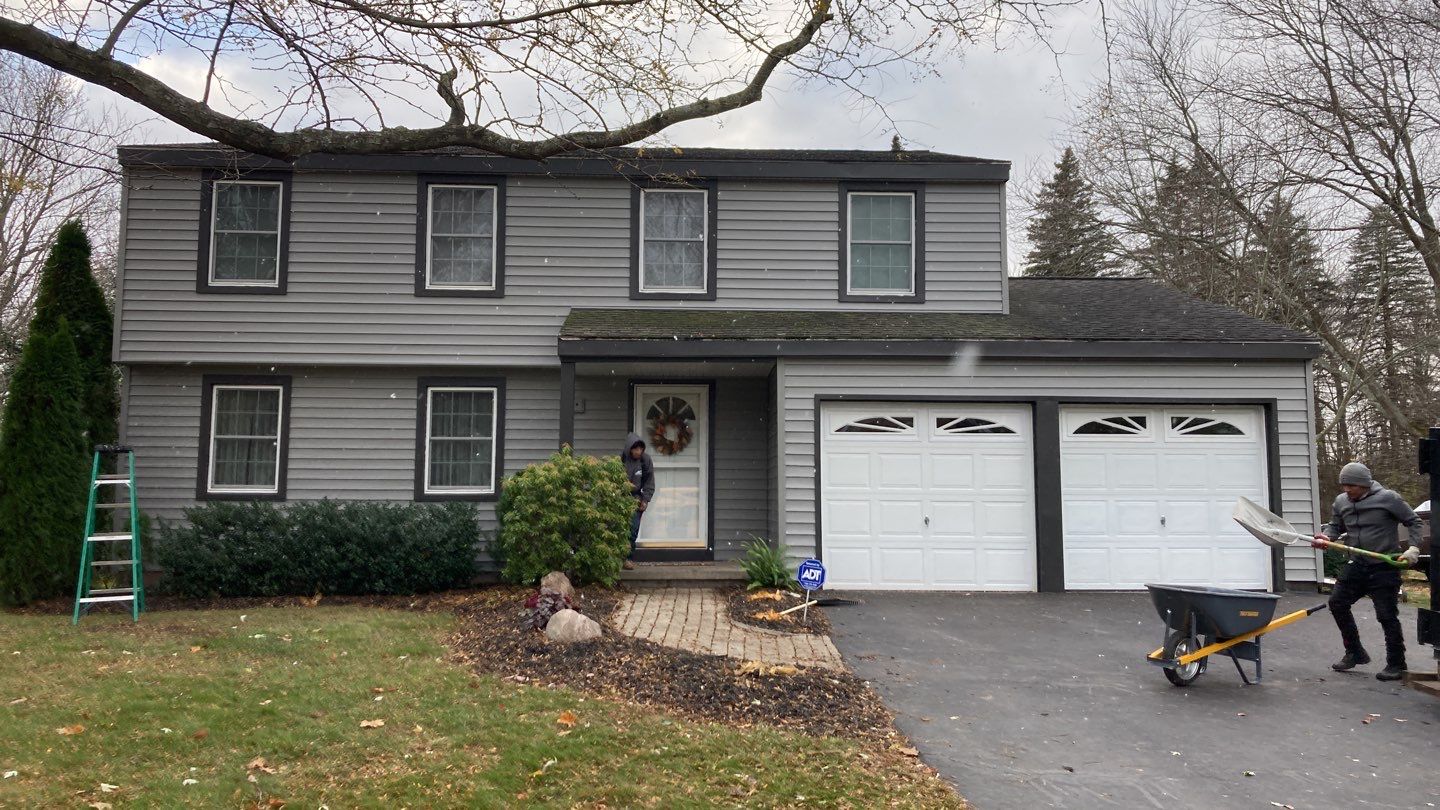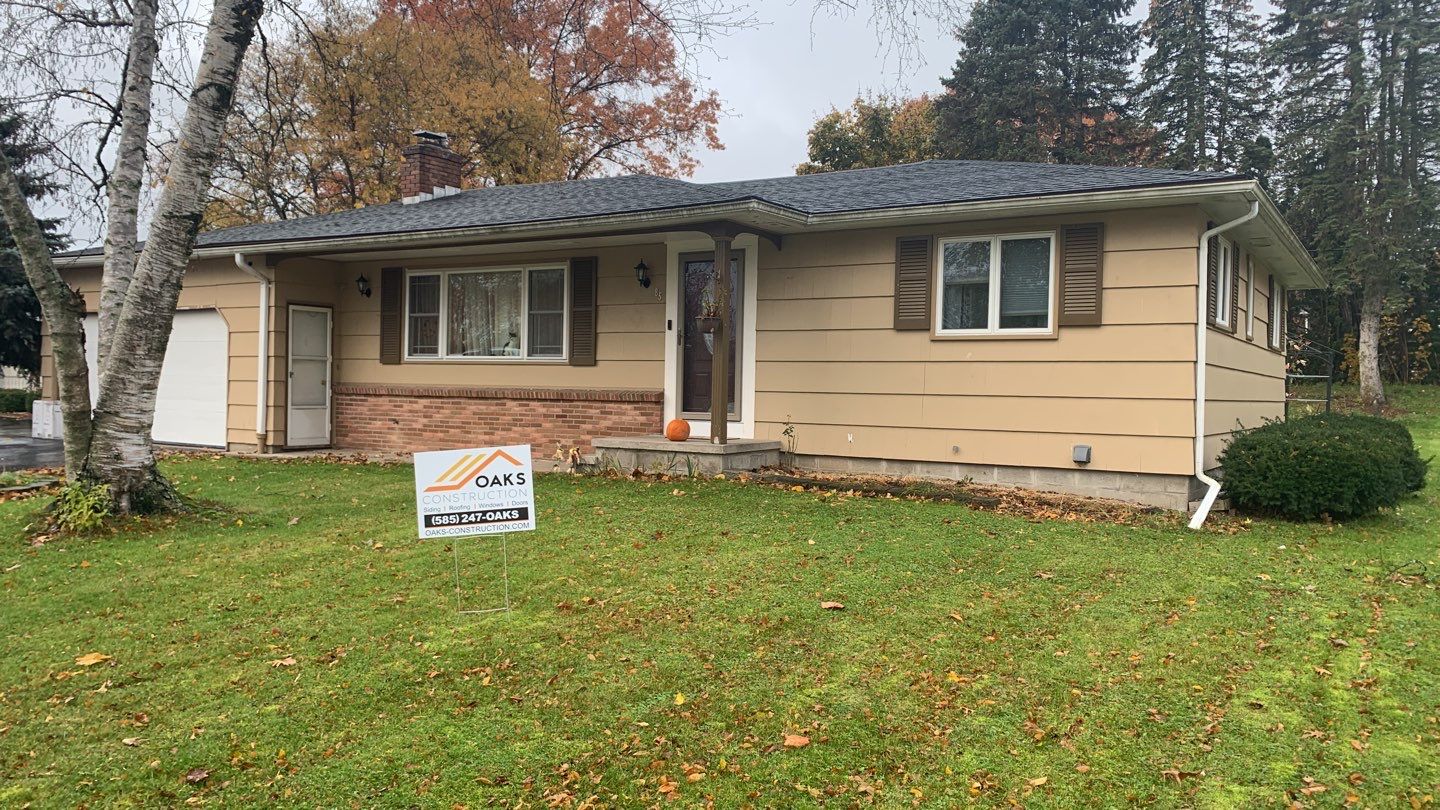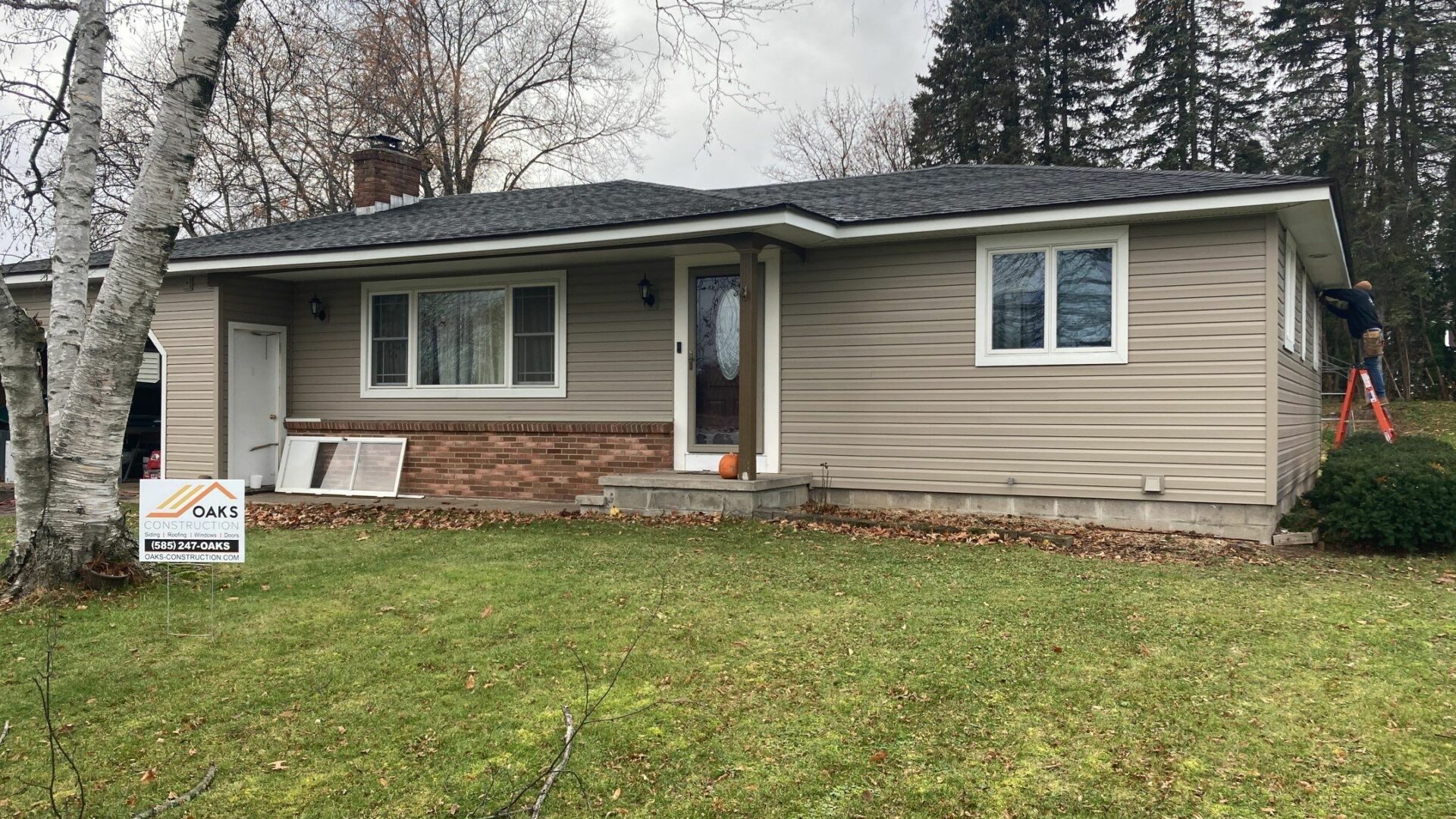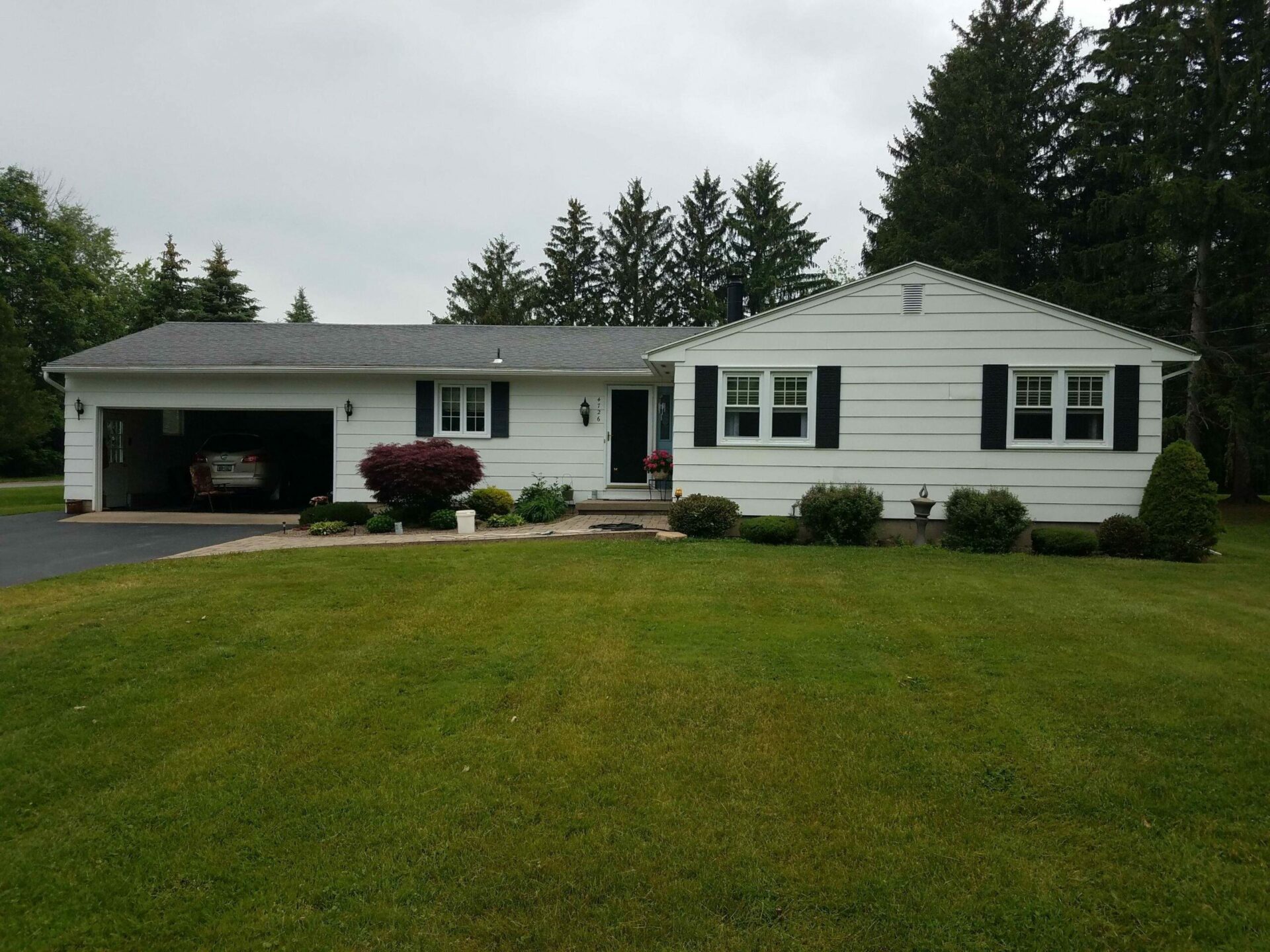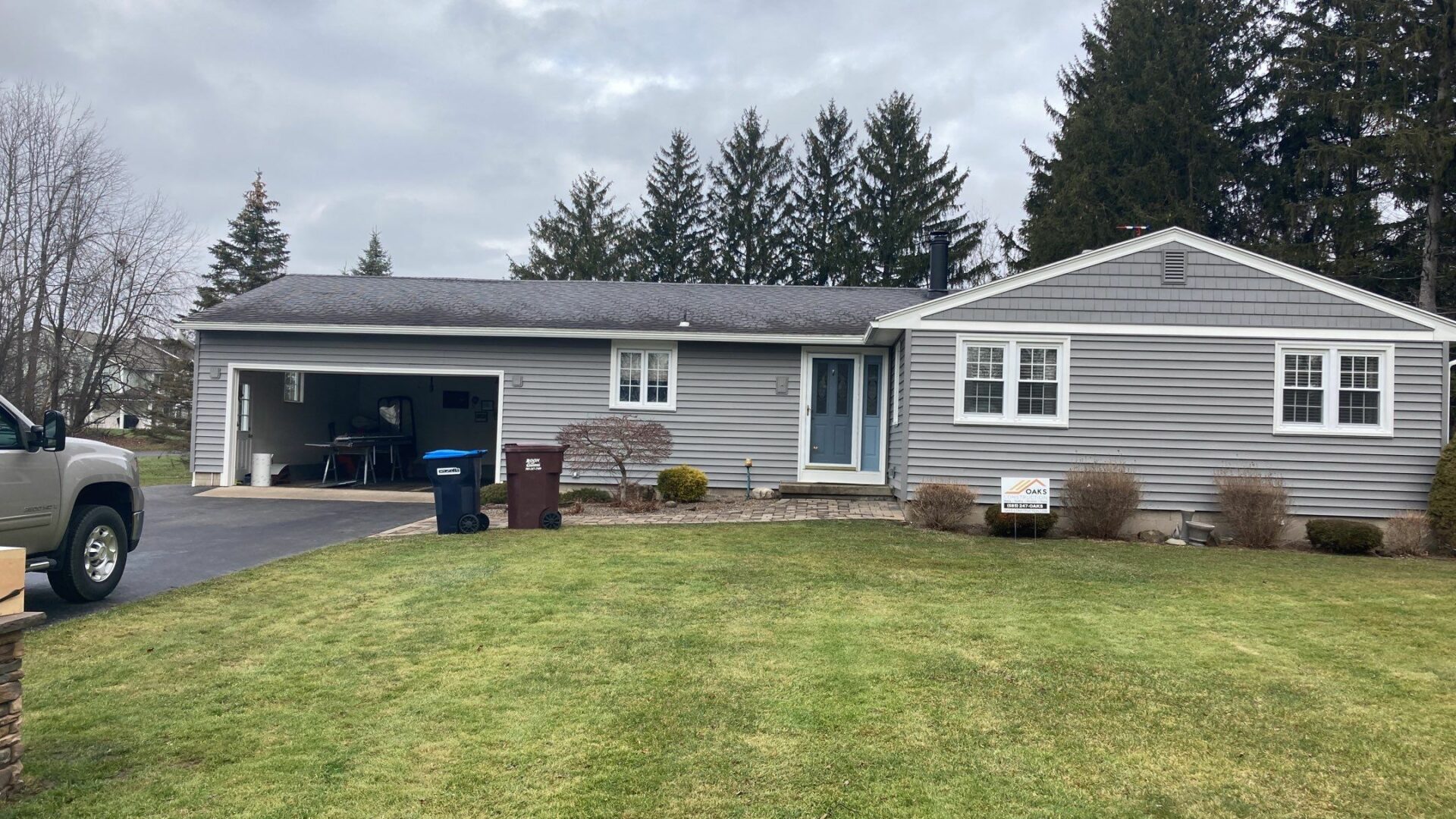 Bump up your curb appeal with new siding! Call now.