Pittsburgh Roofing Specialists
Your go-to roofing company in the Pittsburgh region for all your roofing and siding needs:


Fully Licensed, Insured & Certified
Get $2000 OFF all roofs!
Free Estimate for Pittsburgh residents
Our Siding & Roofing Services
in Pittsburgh
Have you noticed leaks, missing shingles, or wear and tear on your roof or siding? Oaks Roofing and Siding is Pittsburgh's choice for their home improvement needs. We're licensed and insured and have over 20 years of experience in construction.
Roofing Repair in Pittsburgh
Roofing Repair in Pittsburgh:
Your roof is the primary barrier protecting your home from the elements. Over time, wear and tear, storms, and other challenges can cause damage. At Oaks Roofing and Siding, our Pittsburgh roofers quickly identify and fix roofing issues, from minor leaks to extensive damage. With our highly qualified roofing contractors, we ensure that your roof remains a steadfast protector of your home.
Roofing Replacement Tailored for Pittsburgh Homes
Sometimes, a repair might not be enough. Roofs have a lifespan, and when they reach the end of it, a replacement is necessary. Our roofing company will guide you through the entire replacement process, ensuring you choose the best materials and design that suit your home's aesthetics while providing optimum protection.
Roofing Installation
Building a new home? Our roofing installation service guarantees a solid, durable, and beautiful roof over your head. With materials from asphalt, metal, and solar to name a few and styles to choose from, we'll ensure your new roof not only looks great but will be built to last for many years.
Commercial Roofing
At Oaks Roofing and Siding, we understand the unique demands and complexities of commercial roofing projects. Our commercial roofing team is equipped with the expertise to handle everything from new installations to emergency repairs for a range of commercial structures, including office buildings, retail spaces, warehouses, and more.
Solar Roofing
Harness the power of the sun and reduce your energy bills! Our solar roofing solutions seamlessly integrate into your home's design. More than just an energy solution, our solar roofs are designed with aesthetics in mind, ensuring that your home remains beautiful while being energy-efficient.
Siding Installation, Repair & Replacement
Siding Installation, Repair & Replacement
Siding not only gives your home a refreshed look but also offers an additional layer of protection against the weather. Whether you're looking to update your home's appearance or repair damaged sections, our siding contractors in Pittsburgh have the expertise to guide you through the options and deliver a finish that boosts curb appeal and protection.
Window and Door Replacement
Windows and doors play a crucial role in the energy efficiency and security of your home. Whether you're looking to upgrade for a modern look, improved safety, or better insulation, our range of high-quality windows and doors will meet your needs. Our team ensures precise installations, securing that your new windows and doors not only look great but function perfectly.
Why Choose Oaks Roofing and Siding?
Unparalleled Quality in Pittsburgh Roofing
We believe your home deserves the very best roofing services. That's why at Oaks Roofing and Siding, we don't compromise. From using quality materials to employing experienced roofing contractors, every aspect is meticulously curated. Our reputation is built on consistently surpassing industry standards and, more importantly, exceeding homeowner expectations.
Honesty & Transparency: No Surprises,
Only Solutions
Navigating a roofing project can be daunting. Questions abound: What's the damage? How much will it cost? How long will it take? As your Pittsburgh roofers, we believe in keeping things simple and straightforward. Our team provides honest assessments, clear communications, and transparent pricing. With us, you'll always be in the loop, armed with all the information you need to make the best decisions for your home.
Pittsburgh Pride: More Than Just Roofers
Our connection to this beautiful city reflects in our work. Whether we're restoring a historic home in the heart of the city or installing a modern roof on the outskirts, we approach every task with a deep sense of community pride. We're not just building roofs; we're building Pittsburgh's future, one shingle at a time.
Roofing in Pittsburgh with Expert Installation
High-quality roofing materials reach their full potential only when expertly installed. Our experienced roofing contractors boast a collective expertise spanning decades in Pittsburgh roofing. We continually ensure that our installation crews undergo training in the latest roofing methods.
With our comprehensive manufacturer training and certifications, we provide our customers with access to the best roofing installation available.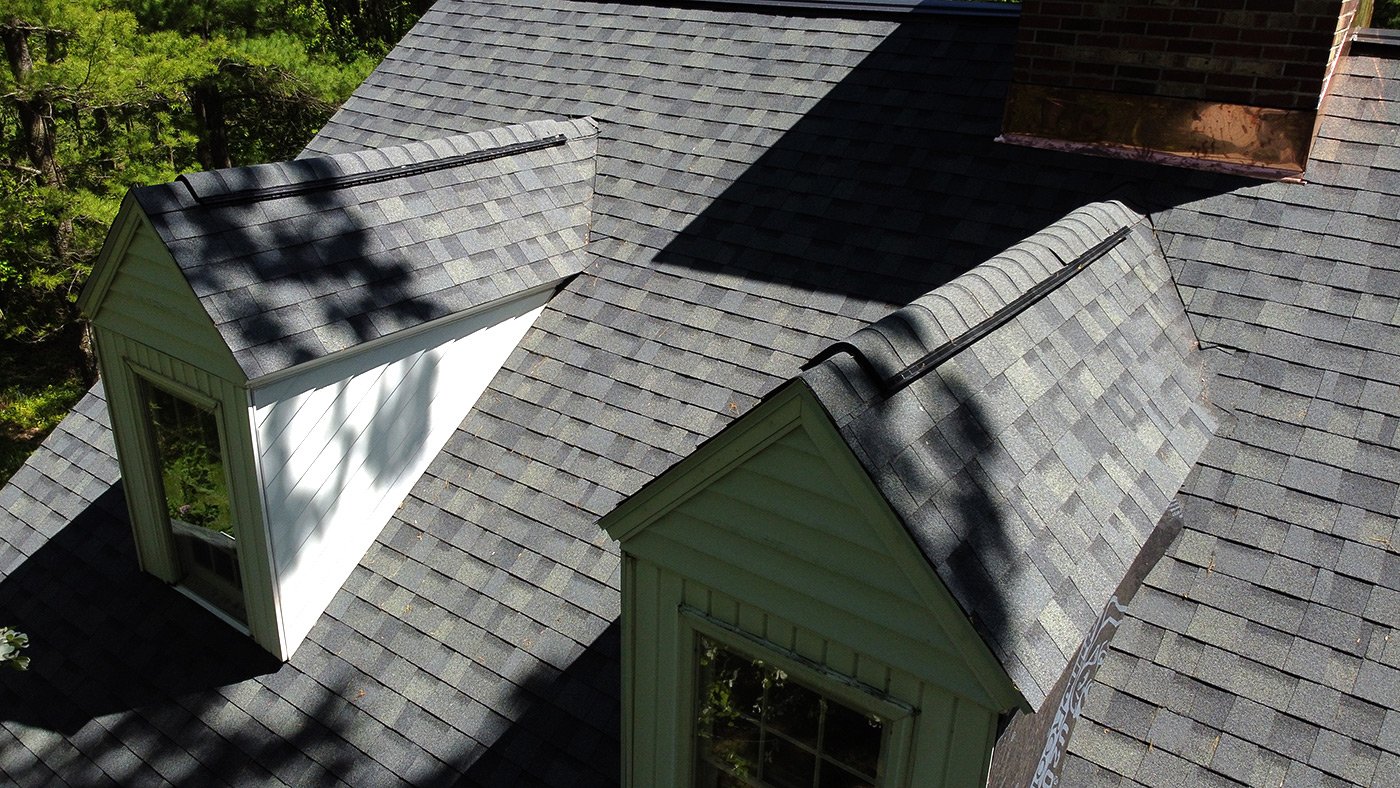 Oaks Roofing and Siding 5-Step Roofing Process:
Our process is tailored to suit the needs of our Pittsburgh clientele, ensuring a smooth and efficient roofing experience from start to finish.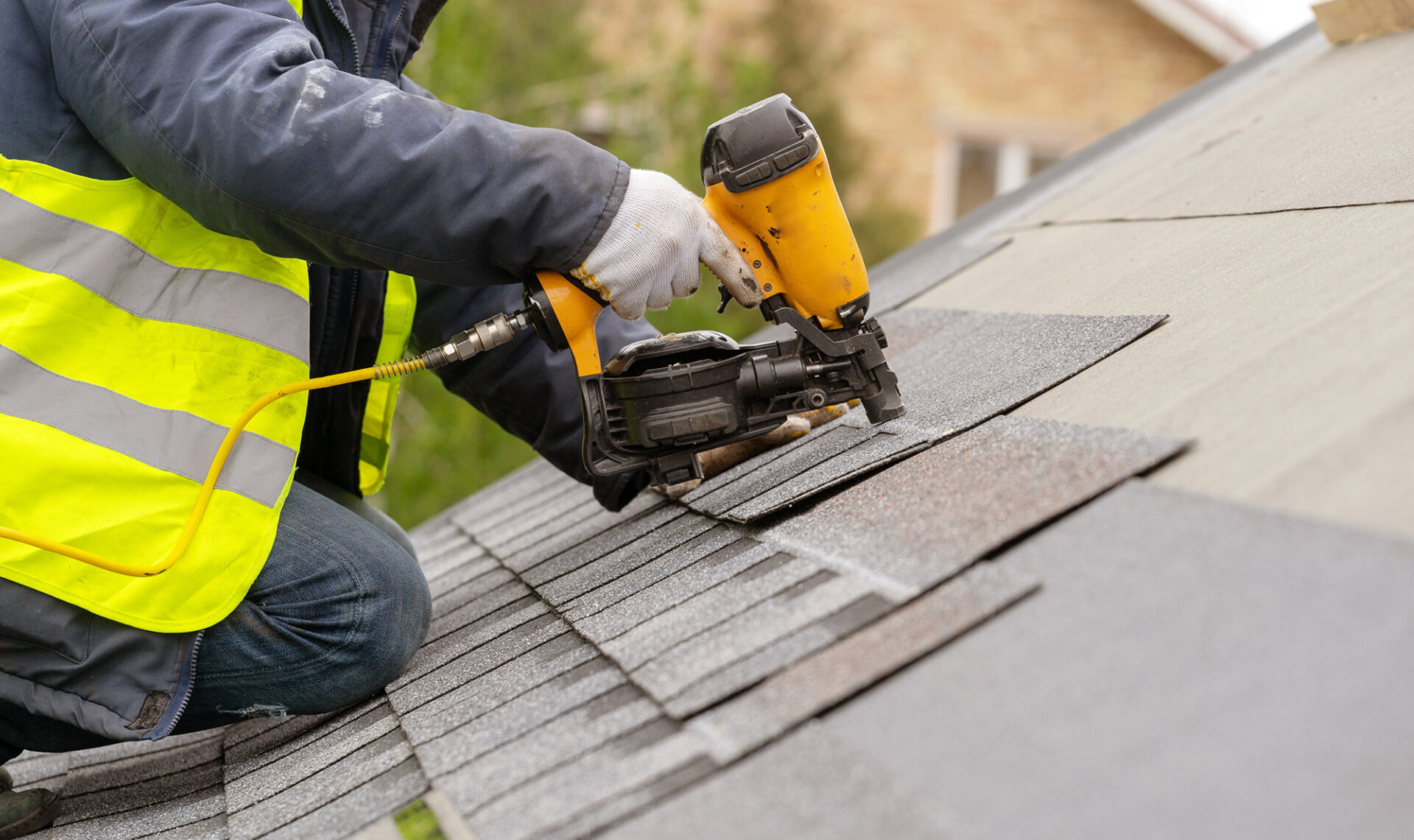 Scheduling & Permits:

Our customer service schedules your roofing appointment and handles all required permits.

Preparation:

We order your chosen shingles and materials, and on the roofing day, protect your property with tarps.

Removal & Protection:

We remove the old roof and lay down the ice and water shield, along with underlayment, to safeguard the wood decking.

Installation:

Our team sets up the asphalt shingles you picked, ensuring vents and flashing are replaced or added as necessary.

Cleanup & Satisfaction:

Post-installation, we clean the site thoroughly and check with you to ensure complete satisfaction.
Flexible Siding & Roof Financing
Options Available


Discover the financial advantages of choosing Oaks Roofing and Siding for your funding needs. Unlike direct lenders, we offer custom-made financing solutions for all your roofing and siding endeavors in Pittsburgh, PA, and neighboring regions.
Connect with us now and let's craft a finance strategy perfectly aligned with your financial capabilities.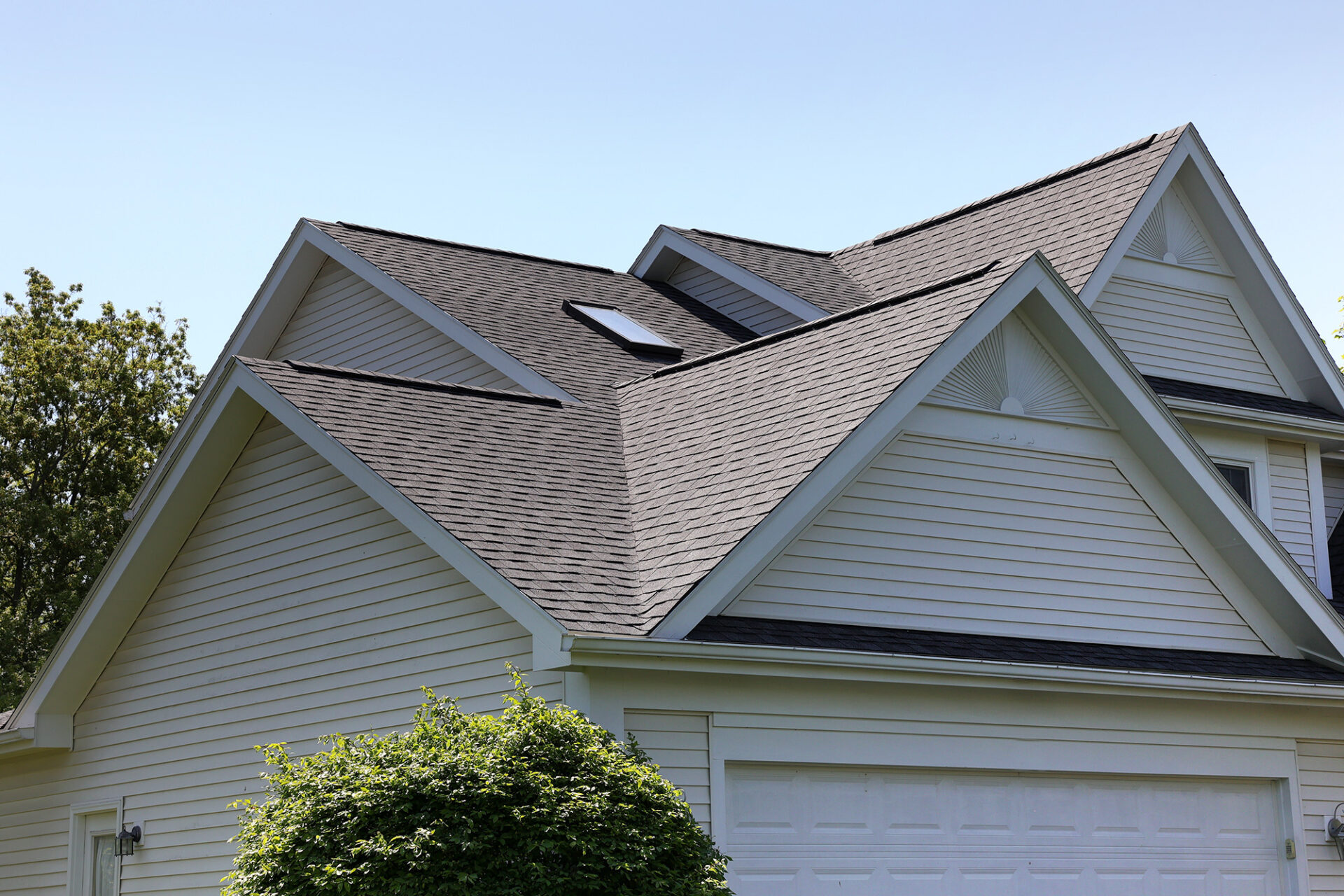 Common Roofing Questions in Pittsburgh
When is it Time for a Roof Replacement?
Recognizing the telltale signs for a new roof is essential. Here's what to keep an eye out for:
Shingles that are absent, warped, or show signs of wear

Roofs with over two decades of age

A significant buildup of shingle particles in your drainage systems

Moisture intrusions or damp spots in your attic space

Roofs that display a noticeable dip or sag

Presence of moss or green patches on your shingles.
What's the Estimate for a Roof Replacement?
Pinning down the exact cost of a roof replacement involves considering various elements:
Overall dimensions of the roof

Your choice of shingles and roofing materials

Layers requiring removal from the existing roof

The design and incline of the roof

State of the roof foundation (potential need for decking board replacement)

Presence of features like chimneys and vents
After evaluating all these factors, we can only provide a precise quotation for a new roof.
Is Reusing My Current Shingle Style a Must?
Not at all! We use the Hover app to take pictures of your roof for measurements. The app creates a 3D rendering of your home that you can use to view different styles, textures, and colors of shingles and siding on the roof.
How Can I Prepare My Home for the Roofing Installation?
Ensure the vicinity around your home and the driveway is free from obstructions, such as vehicles. This provides our roofing team with adequate room for dumpsters, materials, and the task at hand. The entire roof setup is typically completed within a day or two, minimizing any disruption.
Met at the home show. Really nice.
Saw your booth at the show . Very nice
Great service and best price in the area.
Thank you Keefer and crew. We love our new roof & skylight. No more worries when it rains. Oaks construction does great work. They work very hard . They cleaned up after they were done. Keefer kept me updated on progress the whole time. Good price for what they had to do. Thank you guys very much. I would recommend oaks to anyone who needs roof work done
Oaks Construction they a exceptional job on replacing the shingles. First Keefer, the crew leadman was professioal maklng sure we was informed of the details of the work to be done. Second, the crew wasted no time and they were on time. Their work was excellent, fast and care about the quality of work. Third, Keefer was very responsive on any questions that I inquired. They finished the work the same day. Than Keefer stopped in a few days after to make sure we was happy with work. Plus, he sent me aerial pictures of the roof. Which make it easy to insure the quality of their finish work. Thanks Keefer and the crew for doing such incredible work!!!
on time, did good work, cleaned up work area
It was very nice quality of work. The staff was professional and worked quickly. I would definitely use Oak construction on any other project I would need
Professional, friendly and a great value. Made the roof repair a breeze.
We have a complex roof with very steep sections, dormers around windows, a skylight, a chimney, and many sections of roof butting against walls. We had many companies come out to quote, several immediately told us they couldn't do it, one quoted extremely high, and one we signed with until they cancelled the contract saying it was too difficult. Oak's Construction was entirely different. Mark took the time to do a thorough examination. He was up on the roof with me discussing my concerns and answered all our many questions. Kasey, our project manager, was great at communicating with us and obsessed over every little detail. The crew was amazing! They worked very fast and hard but also very thoroughly. We went from an older house with a leaky roof to a fantastically tight roof. They did go slightly over the quote but that was because they found a few problems and wanted to fix them right. It wasn't significantly over and Kasey discuss each issue with me. I feel like they did our roof as if they were doing it for their own family. Oak's Construction is my first choice for any future projects.
Allison was amazing and very helpful!
Call us now to schedule your free roofing consultation and estimate!