Columbus Roofing Specialists
When you need a contractor for your Columbus, OH, home, Oaks Roofing and Siding is here for all of your exterior home improvement needs.


Fully Licensed, Insured & Certified
Get $2000 OFF all roofs!
Free Estimate for Columbus residents
Our Siding & Roofing Services in Columbus, OH
When you need a contractor for your Columbus, OH, home, Oaks Roofing and Siding is here for you. Our family-owned business has provided homeowners with roofing, siding, roof repair, solar roofing, windows and doors, and more for over 20 years. We're licensed, insured, and ready to work on your home!
Roofing Repair in Columbus, OH
Roofing Repair in Columbus:
Have you looked at your roof lately? The elements take a toll on your roof over time, and that toll can equal damage to your home. Oaks Roofing and Siding can send a roofing expert over to inspect your roof and identify areas in need of repair or determine if it's time for a roof replacement. We'll help you ensure that your family and personal property are safe from the elements with a roofing solution customized to your needs.
Roofing Replacement for Your Columbus Home
If your roof is 20+ years old, is losing a significant number of shingle granules, has missing shingles, or is leaking, it's time for a new roof. Other indicators that your roof needs replacement include moss growing on the shingles, curling or blistered shingles, and mold growth in your attic. These symptoms of roof deterioration should be taken very seriously. 
Our roofing company is here to help you with reroofing, from our free estimate through the completed roofing job.
Roofing Installation
Building a new home? Choose from a wide array of roofing materials, including asphalt shingles, metal roofing, and integrated solar, to find the right one for your budget and personal tastes. We use only the highest quality materials to provide you with a solid, durable, aesthetically pleasing roof.
Commercial Roofing
Oaks Roofing and Siding does more than residential roofing. Our full team of dedicated, experienced commercial roofing professionals is ready to handle your emergency repair or replacement. Whether your commercial building has an asphalt shingle, TPO, or EPDM roof, we have the skills and materials to handle the unique intricacies associated with commercial roofing.
Solar Roofing
Solar roofing is an economical way to reduce your carbon footprint and downsize your energy bills. We install GAF Energy's aesthetically pleasing integrated solar solutions for our Columbus customers interested in becoming more environmentally friendly with the added benefit of paying less for electricity. Ask us if solar roofing is a good option for your home!
Siding Installation, Repair & Replacement
Siding Installation, Repair & Replacement
Siding is important for its aesthetics, energy efficiency, and protecting your home from wind, rain, and snow. If you're looking for an updated look or are seeing signs of warping or damage, our siding contractors in Columbus are here to help with siding repair or replacement.
Window and Door Replacement
In addition to being critical for your home's security, your windows and doors are also essential for your home's energy efficiency. Upgrade to one of our energy-efficient window or door options to modernize your home's look while reducing energy consumption. Our Columbus team looks forward to installing perfectly functioning windows and doors to enhance your home.
Why Choose Oaks Roofing and Siding?
Meticulous Columbus Roofing With Oaks

At Oaks Roofing and Siding, we are completely invested in providing you with the best possible materials and workmanship. Each aspect of your job is meticulously curated to your specifications. Your experience with us will be a cut above, with nothing but the best customer service in Columbus.
Honest, Transparent Roofing Services

If you think a roofing project is overwhelming, you're not alone. We've installed thousands of roofs, and over time, we've perfected our approach to customer service. Our Columbus crew will answer all your questions with simple, straightforward answers. We pride ourselves on providing clear communications, honest estimates, and transparent pricing. Any time you have a question, just ask. We're here to give you the answers you need to make informed decisions for your home.
Columbus Roofers

We're proud of our work in Columbus and that pride shows in every roof we install. Whether it's on a historic home or a contemporary commercial building, we give every project our all. Oaks Roofing and Siding is a part of Columbus — and Columbus is part of Oaks.
Expert Roofing Installation in Columbus
While we offer only the highest quality roofing materials, they're only as good as the installation. Our roofing crews are the best in the business, and we intend to help them stay that way with ongoing training. We bring in manufacturers to provide training in the latest materials and methods so our customers experience superior results from every roofing job.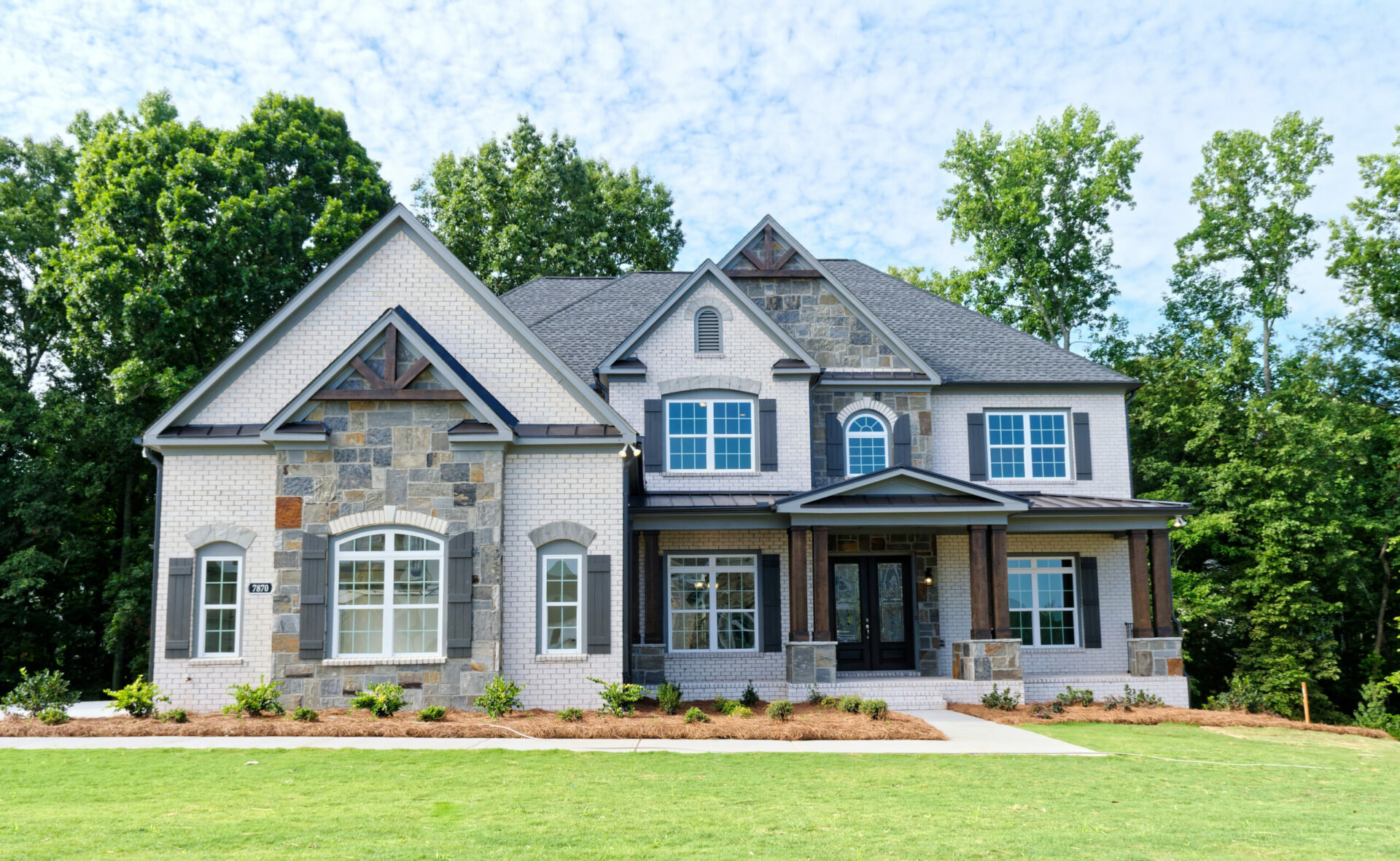 Oaks Roofing and Siding 5-Step Roofing Process:
Our process is tailored to suit the needs of our Columbus clientele, ensuring a smooth and efficient roofing experience from start to finish.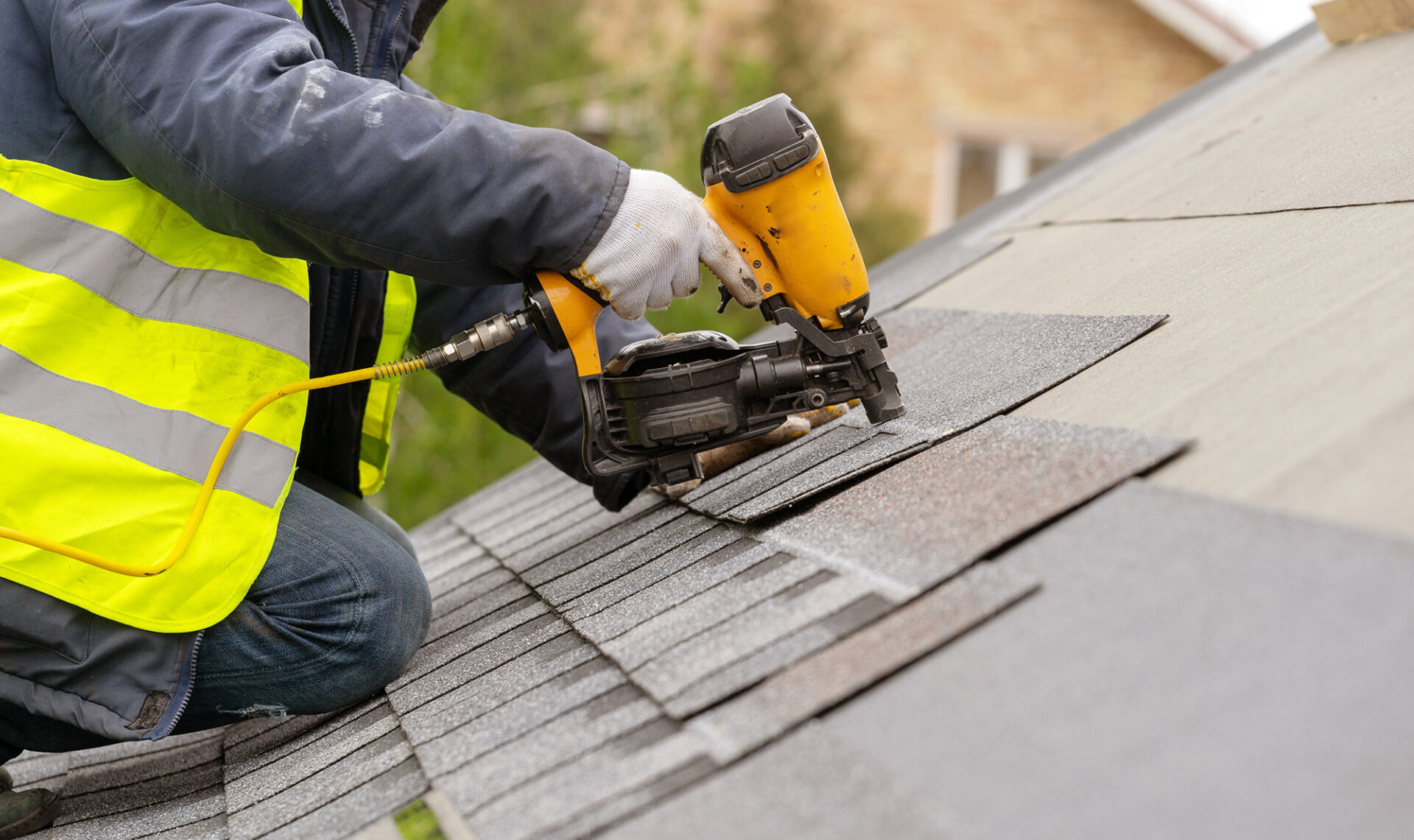 Scheduling & Permits:

Our customer service schedules your roofing appointment and handles all required permits.

Preparation:

We order your chosen shingles and materials, and on the roofing day, protect your property with tarps.

Removal & Protection:

We remove the old roof and lay down the ice and water shield, along with underlayment, to safeguard the wood decking.

Installation:

Our team sets up the asphalt shingles you picked, ensuring vents and flashing are replaced or added as necessary.

Cleanup & Satisfaction:

Post-installation, we clean the site thoroughly and check with you to ensure complete satisfaction.
Flexible Siding & Roof Financing
Options Available

Discover the financial advantages of choosing Oaks Roofing and Siding for your funding needs. Unlike direct lenders, we offer custom-made financing solutions for all your roofing and siding endeavors in Columbus, OH, and neighboring regions.
Connect with us now and let's craft a finance strategy perfectly aligned with your financial capabilities.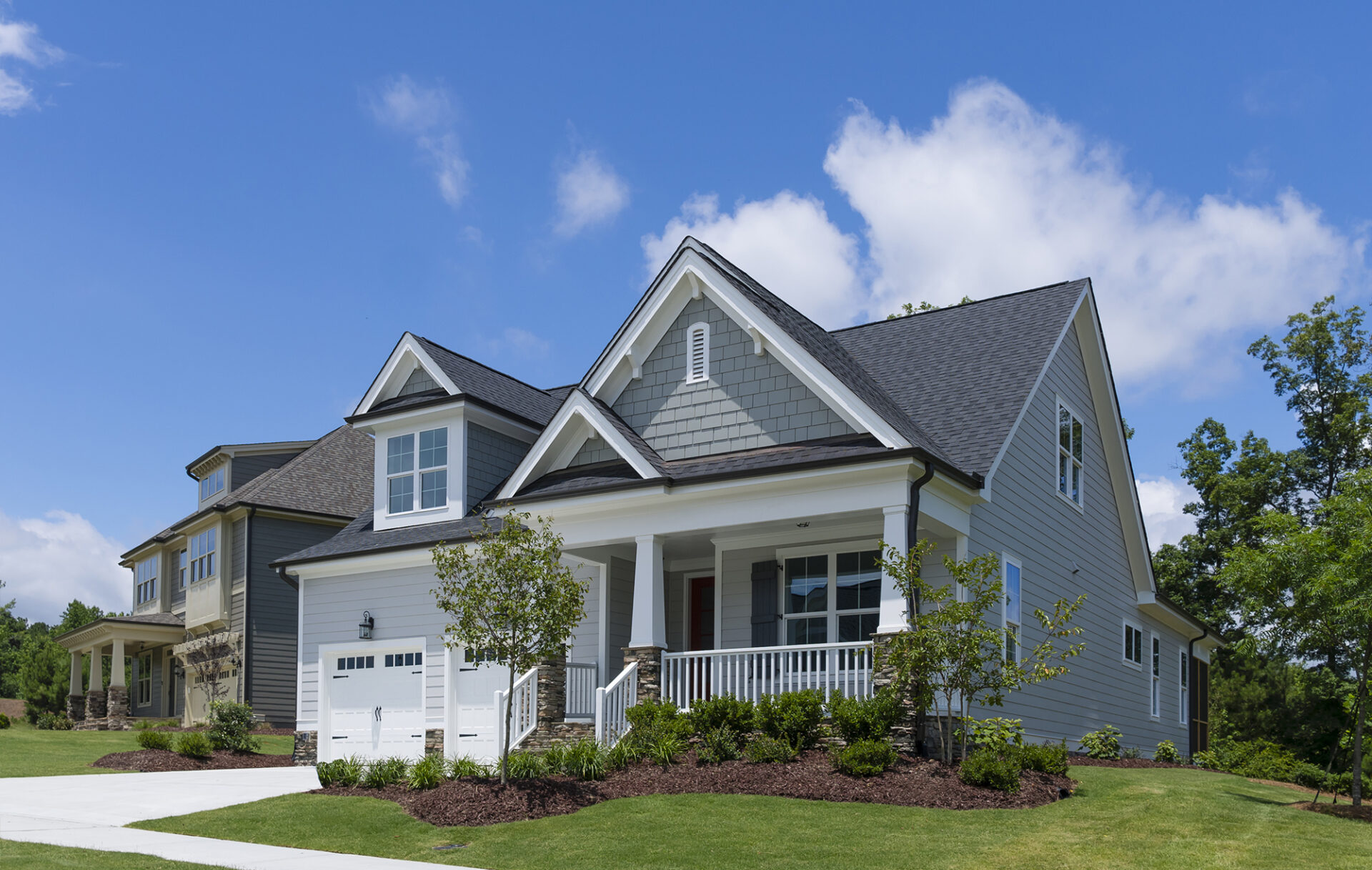 Common Roofing Questions in Columbus
How will I know my roof needs to be replaced?
Look for these telltale signs that your roof is in need of replacement:
Shingles that are absent, warped, or show signs of wear

Roofs that are over 20 years old

Significant amounts of shingle granules in your gutters

Leaks or damp spots in your attic space

Roofs that display a noticeable dip or sag

Moss or green patches on your shingles
How much will my new roof cost?
Our representatives will provide you with a detailed estimate that's tailored to your roof. The total cost depends on your roof's dimensions, your choice of shingles and other roofing materials, how many layers need to be removed from the existing roof, whether your roof requires removal and installation of new decking, and the number of chimneys and vents. Your estimate is itemized to reflect what we anticipate with your roof.
Can you give me an estimate over the phone?
Sorry, but we need to inspect your roof in order to give you an accurate estimate.
Do I need a whole new roof if I want to switch to solar?
Since our panels are integrated into the roof, doing them together is best. That way, you'll have the most benefit for the longest amount of time.
Call us now to schedule your free roofing consultation and estimate!