Oaks Roofing & Siding
QUALITY YOU CAN TRUST
Serving Rochester, Buffalo, Jamestown, Pittsburgh, Erie, Cleveland, and Columbus
Roofing and Siding Contractor
Are you looking for a reliable roofing and siding contractor for your home?
Oaks Roofing and Siding specializes in providing high-quality roofing and siding services that are designed to keep your home protected — rain or shine.
Our licensed and insured team has more than 20 years of experience in the roofing industry, giving us the know-how to be able to diagnose and solve all of your exterior home improvement issues. From roof repairs to full roof installations, siding repair to full siding installs, and windows to doors, we have the expertise to handle any project, regardless of size.
Oaks and Ally Lending.
Working together to help you afford what matters.
Pre-qualify for Financing
Get a simple, quick decision with no credit impact.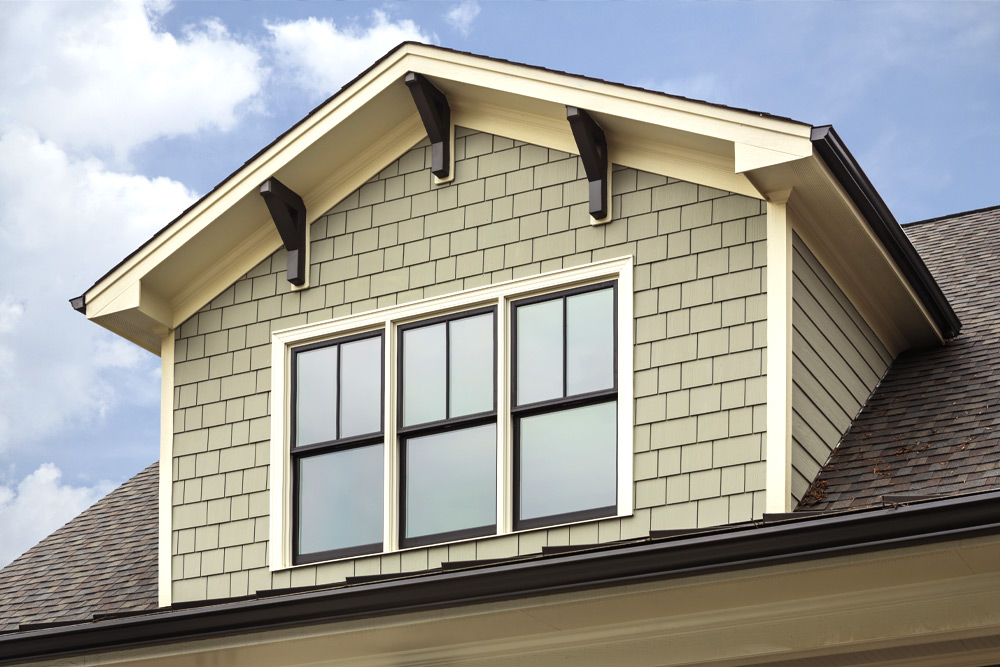 High-Quality Roofing and Siding Solutions
You can count on our team to provide you with the highest quality roofing and siding materials from GAF, Owens Corning, CertainTeed, IKO, James Hardie, and other reputable brands. Our helpful sales representatives will help you choose the right materials for your project that fit in with your budget.
OUR HOME IMPROVEMENT SERVICES
Roofing
Is your roof more than 20 years old? Can you see visible damage down to the deck due to extreme weather? Are there signs of water damage? It may be time for a new roof. Our team of certified experts can help explain your options.
Solar Roofing
Have you considered solar shingles? Harness the power of the sun to reduce your carbon footprint—and your energy bills.
Siding
Looking to update your siding? Enhance curb appeal and protect your home from the elements. Choose from vinyl, fiber cement or stone veneer.
Windows
Time for new windows? Update your home's style, increase your comfort and save on energy costs.
The Roofing Process
Curious what to expect when you're getting a new roof?
Once the contract is signed, we get to work on the roofing process.
If you have any questions during the roofing process, just let the on-site project manager know and they'll be happy to answer!
Serving Local Communities
You may have seen the Oaks name throughout Upstate New York. We actually provide our services to Rochester, Buffalo, Jamestown, Pittsburgh, Erie, Cleveland, and Columbus! If you live in any of these areas or the surrounding communities, give us a call to find out what we can do for your home.
Striving for 100% Satisfaction
Rest assured that with Oaks Roofing and Siding, every member of our team is focused on providing you with 100% satisfaction. Don't take our word for it. See what our customers have to say.
Roof Installation
"Great work! Efficient and professional! They took care of everything from start to finish. The team did a really good job explaining everything and keeping me updated with the progress from start to finish. Would recommend to everyone!"
–David A.
Roof Damage Repair & Gutter Repairs
"I had hail damage to my roof, siding, fence, garage door, and shed. Oaks took care of everything. Everyone was friendly, communicative and responded in a timely manner. They stuck to the price from the quote initially provided. My overall experience with them was great, and I would highly recommend them."
–Jessica L.
Roof Installation
"We hired Oaks to install a new roof on our home after getting quotes from a couple of other companies. We were even able to put on an array of GAF solar shingles. Their crew was able to tear off the old roof and install the new one in a day and a half. The onsite managers addressed all of our concerns (first time we've had a roof done), and he kept everything moving like a well-oiled machine. Would highly recommend the Oaks family of companies for any construction-related jobs you might have."
–Joseph W.
Roof Installation
"We had Oaks Construction tear off our old roof and reshingle it. They were on time and super organized. The foreman was on site all of the time. They cleaned everything up and completed the work in a single day. Great job and great experience."
–Jim R.
Window Replacement
"We had replacement windows, a new window, and a new sliding glass door replacing a bay window done. They worked hard, paid attention to detail, and cleaned up after themselves! I highly recommend! I would say overall, we had a very positive experience."
–Genia T.
Siding Repair
"Repaired siding on the house. They were good with estimates. The team was excellent and very professional.  Very pleased with Oaks. Will definitely use again."
–Bonnie H.
Metal Roof Installation, Siding Installation
"Oaks put on a new metal roof and new siding on our house, the process was easy from the beginning, and our house looks great!"
–John C.
How do I know if I need a new roof?
Common signs that indicate the need for roof replacement are:
Missing, buckled, or damaged shingles on roof

A roof older than 20 years old

Excess shingle granules in your gutters and downspouts

Water leaks in your attic

Sagging roof

Moss growing on the shingles of roof
How long will my new roof last?
Asphalt shingle roofs generally last about 20 years before they need to be replaced. Metal roofs can last 40-70 years.
What should I do to prepare for my roof installation?
Clear any obstacles, including vehicles, away from your house and driveway. This allows our team space for a dumpster, materials, and work. The roof installation is usually done in a day or two, so the inconvenience won't last long.
Will a new roof add value to my home?
Yes, it will! According to the National Association of the Remodeling Industry (NARI), new roofing is the number one exterior feature that appeals to buyers. They further report that 109% of the value of a new roof is recovered from the project. Believe it or not, you could actually make money on your new roof!
Your home deserves the best! Call Oaks Roofing and Siding today!