Cleveland Roofing Specialists
Oaks Roofing and Siding is the superior choice for your roofing and siding needs in Cleveland and the neighboring areas.


Fully Licensed, Insured & Certified
Get $2000 OFF all roofs!
Free Estimate for Cleveland residents
Roofing & Siding in Cleveland, OH
Homeowners in Cleveland know that when you need to find a reputable contractor, Oaks Roofing and Siding is the right choice. We have over 20 years of experience providing area homes with high-quality roofing, solar roofing, siding, windows, doors, and more. Oaks Roofing and Siding is licensed and insured and maintains the highest level certifications to ensure that our customers receive the best benefits and warranties in the business.
Roofing Repair in Cleveland
Roofing Repair in Cleveland:
Your roof is what stands between your family and the elements. Weather and time take a toll on your roof, causing deterioration and damage. Oaks Roofing and Siding experts in Cleveland will identify areas of concern and offer solutions that fit your needs, style, and budget. Whether your roof has a minor leak or considerable damage, our knowledgeable roofers will ensure your home is safe, dry, and protected.
Roofing Replacement for Cleveland Homes
As time passes and your roof ages, it becomes more vulnerable to damage. Before you begin to experience leaks, mold, and other water-related issues, it's wise to consider a roof replacement. We specialize in roofing and will perform a thorough inspection to determine whether it's time for your home to get a new roof. You can count on us to provide a thorough, detailed estimate and guide you throughout the roof replacement process.
Roofing Installation
Your brand-new home's first roof is arguably the most critical part of its construction. Oaks Roofing and Siding offers multiple options for durable, dependable roofing materials in a variety of styles and colors to complement your home. Whether you choose asphalt, metal, or solar roofing, it will be built to last with expert workmanship.
Commercial Roofing
Your commercial roof, whether TPO, EPDM, or asphalt shingles, is in good hands with Oaks Roofing and Siding. We have a specific team dedicated solely to commercial roofing. They are educated and experienced in repair, installation, replacement, and more. Roofing on office buildings, warehouses, retail spaces, and more are in good hands with Oaks.
Solar Roofing
We use GAF Energy solar products to help you harness the power of the sun. Reduce your energy bills and minimize your carbon footprint, starting with a new solar roof. As a Solar Elite Contractor, Oaks Roofing and Siding is uniquely qualified to install GAF's revolutionary integrated solar solutions. Ask us how we can make your home more energy-efficient!
Siding Installation, Repair & Replacement
Siding Installation, Repair & Replacement
Siding is both a cosmetic and functional part of your house. It significantly affects curb appeal while providing protection from rain, snow, and wind. When considering a facelift for your home, call Oaks Roofing and Siding in Cleveland to find out how we can improve its aesthetics and energy efficiency.
Window and Door Replacement
Energy-efficient windows and doors can make a massive difference in the comfort of your home. Is your family complaining of drafts in the winter or feeling like your HVAC unit just isn't working to keep your home at the right temperature? It may be related to your windows and doors. Contact us to schedule a consultation with one of our windows and doors team experts. We'll look at your current situation and recommend energy-efficient windows and doors to enhance your home.
Why Choose Oaks Roofing and Siding?
Unmatched Excellence in Cleveland Roofing

We take pride in every job. Oaks Roofing and Siding is a family-owned and operated business; if our name is going on the job, it will be of the highest quality. We strive to consistently meet and exceed our customers' expectations with our exemplary customer service, high-quality materials, excellent material, and workmanship warranties.
No Surprises, Only Solutions

When you choose to work with Oaks, you can count on us to guide you through the entire project. We speak in plain language, explaining any roofing terms you might not understand to ensure that you have a clear picture of what to expect. We provide clear communications and transparent pricing so that you're in the loop and never surprised.
Cleveland Pride

We love working in Cleveland, OH, because it is a city full of incredible sights and sounds. The people of Cleveland are always kind and welcoming when we work on their homes. Whether we're working in the busy city or the beautiful suburbs, your roof is not just a job for us. It's a matter of Cleveland pride.
Expert Roofing Installation in Cleveland
The best roofing materials can only succeed if installed correctly. Our expert team has installed hundreds of roofs, amassing decades of experience with a variety of materials. And even with all that experience, we still engage in ongoing training to ensure our crew has the latest information on new materials, tools, and methods. These are just a few of the manufacturer certifications and credentials we hold and use to provide customers with premium roofing installation.
If you live in Cleveland or any of the surrounding areas and need home construction services, call 866-661-6257 or contact us. We look forward to meeting you!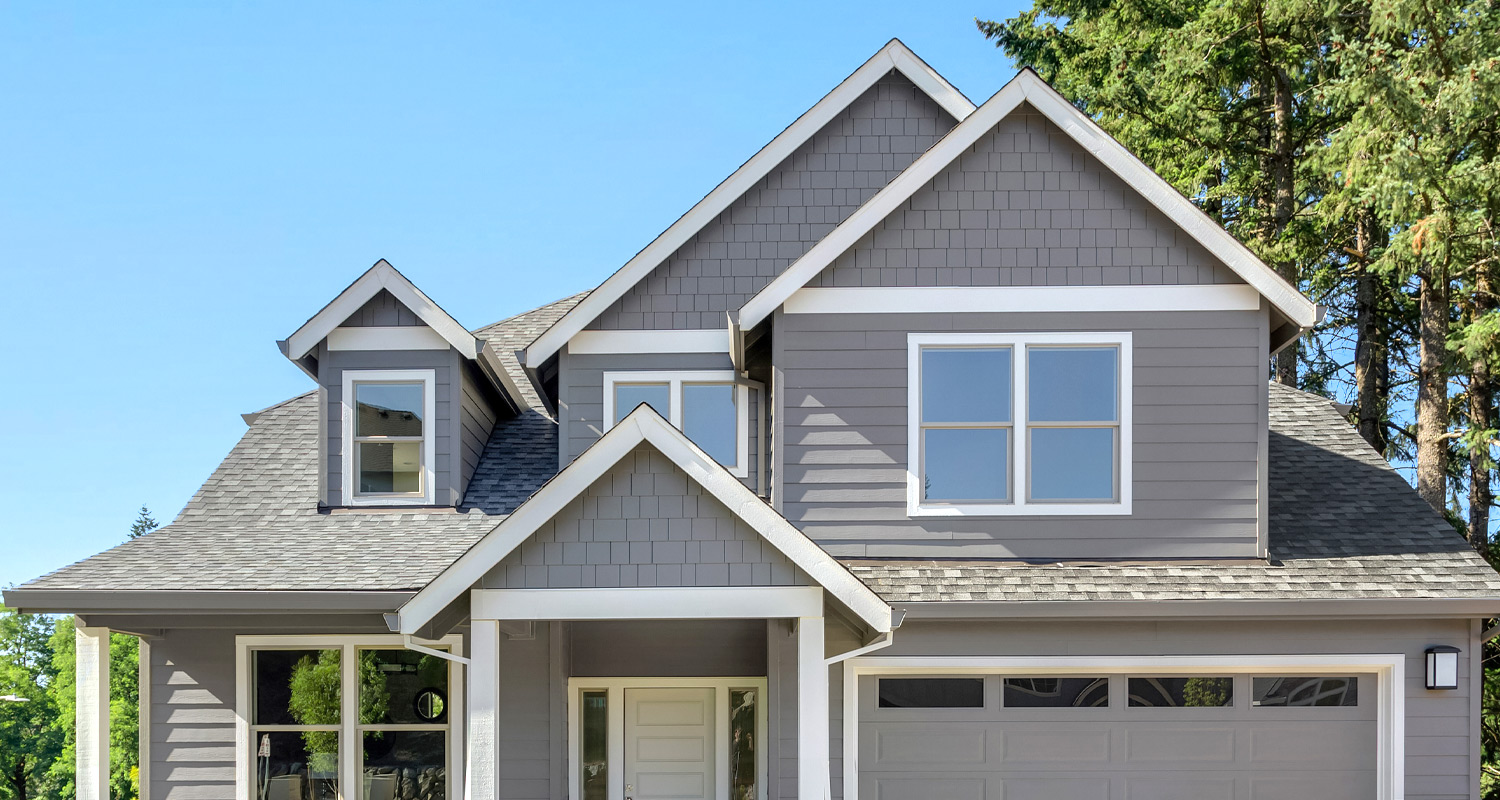 Oaks Roofing and Siding 5-Step Roofing Process:
Our process is tailored to suit the needs of our Cleveland clientele, ensuring a smooth and efficient roofing experience from start to finish.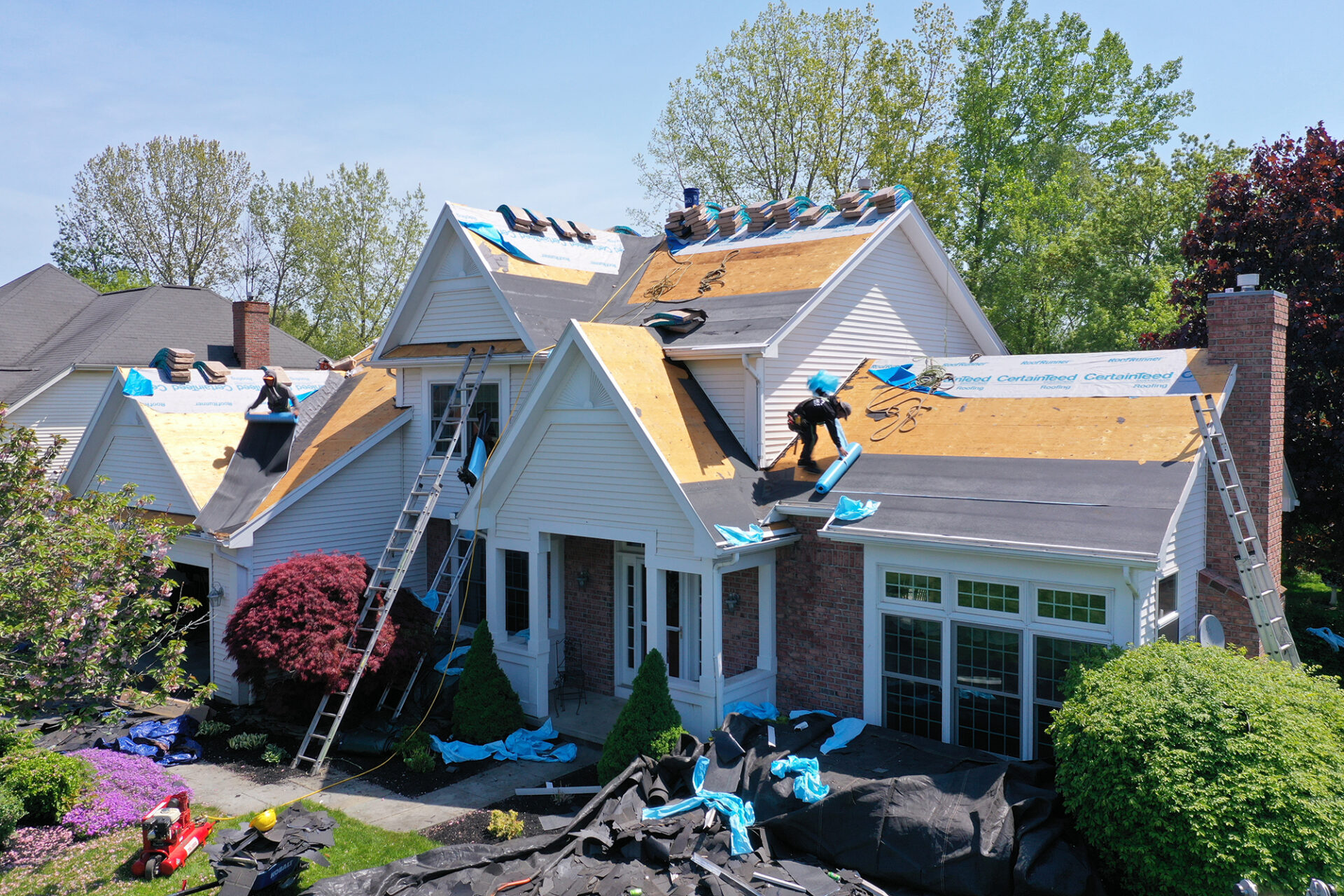 Scheduling & Permits:

Our customer service schedules your roofing appointment and handles all required permits.

Preparation:

We order your chosen shingles and materials, and on the roofing day, protect your property with tarps.

Removal & Protection:

We remove the old roof and lay down the ice and water shield and underlayment to safeguard the wood decking.

Installation:

Our team sets up the asphalt shingles you picked, ensuring vents and flashing are replaced or added as necessary.

Cleanup & Satisfaction:

Post-installation, we clean the site thoroughly and check with you to ensure complete satisfaction.
Flexible Siding & Roof Financing Options Available

Discover the financial advantages of choosing Oaks Roofing and Siding for your funding needs. Unlike direct lenders, we offer custom-made financing solutions for all your roofing and siding endeavors in Cleveland, OH, and neighboring regions.
Connect with us now, and let's craft a finance strategy perfectly aligned with your financial capabilities.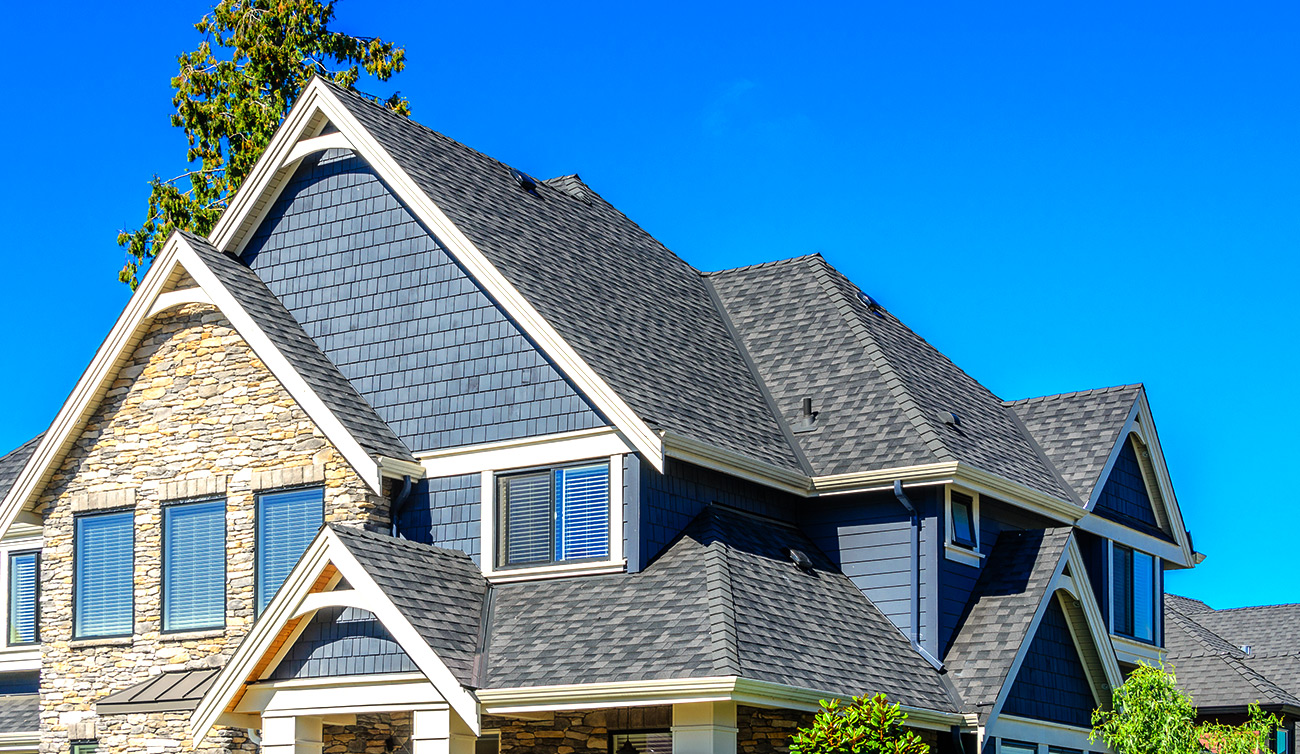 Common Roofing Questions in Cleveland
How do solar panels work?
Solar panels are made up of photovoltaic (PV) cells. The cells are wired together within the panel to convert solar rays to electricity. Our expert installers will let you know how many panels you need for your roof array.
An inverter is needed to take the direct current and convert the energy to AC, which our electrical appliances require. The AC energy will flow through your electric meter and into your home.
What are the most important things to look for in a roofing contractor?
Positive reviews from customers in the last 3-6 months

Licensed, insured, and bonded for work in your state

Types of warranties offered on workmanship
What's the best roofing material?
Most residential roofs in our area are comprised of asphalt shingles, but we also offer metal roofing, solar panel solutions, TPO, and EPDM roofs. The best option for you depends on whether you need a new roof on a home or a commercial building, your budget, and your overall needs. 
Asphalt shingles come in a variety of colors, styles, and qualities to meet the needs of most homeowners.
How long will it take to replace my roof?
Your start date will depend on when you contact us, what materials you choose, the season, and our workload. Once on the job, your new roof will usually be installed in 1-3 days.
Call us now to schedule your free roofing consultation and estimate!